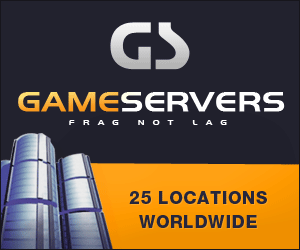 Newsweek
July 16, 2007
Sgt. Julio Cesar Pacheco won a Purple Heart in Iraq. Now he sits in a Laredo jail. What happened in Texas?

By Arian Campo-Flores and Monica Campbell
Sgt. Julio Cesar Pacheco had just returned from a nighttime mission in Iraq in August 2004 when mortars began raining down on his camp. Worried about his fellow soldiers, most of whom were sleeping, he raced from one trailer to another to rouse them. But a mortar blast hurled him against a barricade, leaving him unconscious for two days. After returning to the United States in 2005, he was awarded a Purple Heart—an event celebrated with great fanfare in his hometown of Laredo, Texas. "You deserve this, son," his father told him. "You're one of Laredo's heroes."
Which makes his current predicament all the more shocking. Pacheco, 25, now sits in a Laredo jail, where he spoke exclusively with a NEWSWEEK reporter. As he tells it, he needed work after returning from Iraq and joined the National Guard. Eventually, he was deployed as part of Operation Jump Start to help Border Patrol agents combat illegal immigration. "I couldn't believe the amount of drugs and illegal aliens people were trying to smuggle through," he says. Yet authorities allege that Pacheco and two of his fellow guardsmen—Sgt. Clarence Hodge, 36, and Pfc. Jose Rodrigo Torres, 26—became part of that very problem, drawn by the allure of some quick cash. Last week all three were indicted on charges of conspiring to smuggle undocumented immigrants across the border. (They are scheduled to be arraigned this week. Pacheco and Hodge plan to plead not guilty, say their lawyers. Torres's lawyer didn't respond to calls for comment.)
If true, the allegations attest to the border's formidable ability to corrupt. On the same day in June that the three guardsmen made their first court appearance, a former Border Patrol agent, William Ferrone, received a 16-month sentence in a nearby courtroom for helping transport illegal aliens across the border. And the following day, three officials from the nearby border county of Zapata were indicted for extorting money from drug traffickers. These cases weren't an aberration. According to the inspector general's office in the Department of Homeland Security, 288 employees of Customs and Border Protection have been investigated for corruption since the 2004 fiscal year. And while there were 66 cases last year, there are already 58 this year.
Some border officials predict that the problem will only get worse. Though the immigration reform bill recently died in the Senate, President George W. Bush is pressing ahead with a plan to boost the ranks of Border Patrol agents from roughly 13,000 to 18,000 by the end of next year. As a result, recruitment and training standards are suffering, says T. J. Bonner, president of the National Border Patrol Council, which represents 11,000 agents. "Every sizable law-enforcement agency that has ever engaged in an overambitious recruitment program has suffered the inevitable consequences of increased corruption and attrition," he testified before a House subcommittee in June. A Border Patrol spokesman responds that "integrity is paramount" and that the agency does its best to "make sure that the few bad apples are discovered."
Developments south of the border have created more cause for concern. In recent years, the Mexican drug cartels have muscled in on the human-smuggling trade, which in the past was largely the province of small-scale operators. For the cartels, which have vast sums of cash at their disposal, bribing officials is just part of their overhead. And as the United States has clamped down on the border, the incentive to try to pry it open by buying off law enforcement is stronger than ever.
There are many reasons that authorities arrayed along the border could be susceptible to corruption. Pay is poor for National Guardsmen and for sheriff's deputies in cash-strapped border counties. Among Border Patrol agents, morale is often low. Robert Lee Maril, a sociologist at East Carolina University, observed it firsthand during the two years, 2000 to 2002, he spent researching "Patrolling Chaos," a book about the agency. He found that rank-and-file agents often felt unheeded by management and isolated and ineffective in remote outposts (a Border Patrol spokesman disputes this characterization). "They were ripe for being approached by the bad guys," says Maril. During his research, in fact, a high-ranking Border Patrol manager—who taught an ethics and morality course for agents—was busted for taking bribes from Mexican drug cartels.
The vast majority of border personnel are honest and hardworking, of course, and they're arguably having an impact. From October 2006 through May of this year, apprehensions of illegal immigrants dropped by 26 percent compared with the same period a year before, according to Border Patrol figures. Part of the reason probably lies in the beefed-up enforcement on the border, including Operation Jump Start's deployment of 6,000 National Guard troops.
For the three arrested guardsmen, perhaps the money proved too alluring. The day they were caught, Torres was driving a van headed north on the highway from Laredo when he was stopped by the Border Patrol. Inside the vehicle, agents found 24 illegal immigrants. Torres confessed that he'd transported undocumented immigrants about seven times, each trip yielding him between $1,000 and $3,500, according to the criminal complaint. He fingered Pacheco as the ringleader and Hodge as an accomplice who waved the vans through at an immigration checkpoint north of the border. Authorities retrieved seemingly damning text messages from Torres's cell phone. One allegedly sent from Pacheco: "we need to take 24 people to make that happen and you will get 3500 does that sound good."
For Pacheco, some extra cash would have come in handy. His wife, Sylvia Montemayor, from whom he's separated, had a baby girl only days before his arrest. Montemayor says Pacheco told her he was intent on providing for both mother and child (he declined to comment on this or any allegations against him). His parents, who live humbly in a run-down Laredo neighborhood, are in poor health: his mother has diabetes and his father was recently hospitalized for a heart condition. Moreover, Pacheco tells NEWSWEEK, he was having trouble adjusting to life in Laredo. He says his application to join the police force was rejected because he failed to declare past speeding tickets. And after losing so many buddies in Iraq, he says he was battling posttraumatic stress disorder, including terrible headaches and persistent nightmares. He says he finally set up an appointment at an Army medical center just before his arrest.
In the case of Hodge, Pacheco's fellow guardsman, his possible motivations are harder to discern. Hailing from a long line of military veterans, he has been in the National Guard since he was 17, says his mother, Marilyn, who ran for mayor of Fort Worth in 2003. He's had a steady job as a reservations agent at Delta Air Lines, where he's worked for nearly 20 years, and his wife is a longtime bank teller. The couple, who live with their two kids in a middle-class neighborhood, didn't appear to have any financial difficulties. Besides, says Marilyn, Hodge seemed proud of his work on the border. He even e-mailed her a photo of himself standing next to a large stash of drugs he and some fellow guardsmen had seized. Marilyn recalls meeting Pacheco and Torres (whose family couldn't be reached for comment) at Thanksgiving dinner in Laredo last year. They seemed like nice kids, she says. "No way" would she have envisioned them landing behind bars. Yet on the border, things aren't always what they seem.
With Gretel C. Kovach and Alexandra Gekas