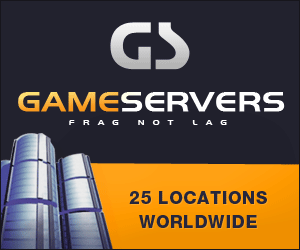 Washington Post
February 5, 2007
Pg. 1
Resolution Against Adding Troops Is Set for a Showdown

By Shailagh Murray and Jonathan Weisman, Washington Post Staff Writers
When Sen. John E. Sununu (R-N.H.) saw reporters approaching him last week, he took off in a sprint, determined to say as little as possible about a nonbinding resolution opposing President Bush's troop-escalation plan, which is expected to come before the Senate today.
"You know where I stand," the senator, who is considered politically vulnerable back home, said repeatedly as he fled down stairways at the Capitol. "I'm still looking."
The historic showdown to begin today represents the first bipartisan confrontation between Congress and the White House over the Iraq war since the invasion nearly four years ago. While the resolution will test the mettle of every member of the chamber, none will be challenged more than Sununu and the 19 other Senate Republicans facing reelection in 2008 -- many from states where voters are angry with Bush's war policy and want the troops to begin heading home.
Democrats won control of the Senate and House in November largely because of widespread opposition to the war, and the issue remains dangerous for the GOP heading into the 2008 campaign. Senate Republicans are torn between home-state voters eager for them to take a stand against a conflict that has claimed more than 3,000 U.S. troops and has cost hundreds of billions of dollars, and Bush and other Republican leaders who warn that passage of the resolution would undermine chances of a successful conclusion to the war.
"It's inevitable that people want to ascribe political motives to this, but I just hope a majority of Oregonians understand when it comes to issues of war and peace, there's no issue of greater gravity on your heart and mind," said Sen. Gordon Smith (R-Ore.), who must stand for reelection next year in a swing state.
"Oregonians are patriots and want to fight the war on terror, but they don't like the way this war has mutated," added Smith, once a war supporter but now an anguished foe.
Republican senators are loath to say that political calculations could weigh on their votes, but to GOP leaders battling to prevent their members from supporting the resolution against the troop buildup, politics present an unavoidable obstacle.
"I'm sure with some of them, that's a factor," said Minority Whip Trent Lott (Miss.). "But this is a very, very serious matter," he pleaded. "There are some things more important than getting reelected. This is one of them."
The drama is to begin late this afternoon with a procedural vote on whether to move ahead with the debate. Senate Minority Leader Mitch McConnell (R-Ky.) vowed Friday to try to block that, promising to rally his fractious party behind him.
The bipartisan resolution to be offered on the floor states that the Senate disagrees with the president's plan and urges Bush to consider all other options for achieving his strategic goals.
Should resolution supporters clear their first obstacle, the Senate will move to an anticipated long series of votes on amendments. The big ones to watch include a Republican call for the immediate withdrawal of all troops, intended to put Democrats on the spot, and attempts by antiwar Democrats to strike certain provisions, including one opposing the termination of funding for troops in the field.
The latter issue drew fire yesterday from John McCain (Ariz.), the top Republican on the Senate Armed Services Committee.
"I don't think it's appropriate to say that you disapprove of a mission and you don't want to fund it and you don't want it to go, but yet you don't take the action necessary to prevent it," McCain said on ABC's "This Week."
Sen. Dianne Feinstein (D-Calif.) warned that it would be "a terrible mistake to prevent this debate."
"If we can't get this done, you can be sure a month or so down the pike, there's going to be much stronger legislation," Feinstein said on CNN's "Late Edition."
Supporters of the resolution include most Democrats and at least seven, and possibly as many as 11, Republicans, led by Sen. John W. Warner of Virginia, who assembled the compromise measure under consideration. The pro-resolution Republicans include five senators who will face voters in 2008: Warner, Smith, Susan Collins of Maine, Norm Coleman of Minnesota and Chuck Hagel of Nebraska.
Hagel, who is considering running for president, initially supported a tougher resolution condemning Bush's war policy. Sen. Sam Brownback (Kan.) is the one declared GOP presidential candidate supporting the Warner bill.
The big unknown is what a handful of Republican fence-sitters such as Sununu will do. The GOP undecideds include Sens. Lamar Alexander (Tenn.) and Larry E. Craig (Idaho), who are also up for reelection in 2008, along with Sens. Lisa Murkowski (Alaska) and Arlen Specter (Pa.), who are not.
For many Republicans, the scrutiny will be intense. A coalition of liberal activists, labor unions and antiwar veterans aired Super Bowl advertisements yesterday targeting Coleman and Collins. Other advertisements are running in Richmond and Manchester, N.H., to pressure Warner, Sununu and Sen. Judd Gregg (R-N.H.).
Coleman said he found it "offensive" to suggest that senators' reelection concerns could influence their stand. But he conceded: "Certainly senators like myself and Collins and others are in tough states. Anything we do always gets measured against that."
Indeed, Coleman is under attack, first for opposing a tougher resolution approved last month by the Foreign Relations Committee, then for supporting Warner's resolution after standing by the president for so long.
"No matter what these guys do now, they're going to have to be held to account for the choices they made not to do oversight when they said we have to back the president no matter what," said Al Franken, a liberal comedian and talk-show host mulling a race against Coleman next year. "When he had the gavel, he gave the president a free pass."
Alexander insisted that political considerations are not his foremost concern, but he conceded that he is struggling to strike the right note. "I'm unhappy about the conduct of the war in Iraq, and I would like to express my support for the troops at the same time. I want to find an appropriate way to say that," said the first-term senator, who could draw a formidable opponent in 2008 as his state drifts increasingly Democratic.
Sununu, whose once Republican-dominated state leaned Democratic last year, has drawn four potential Democratic opponents for 2008. Collins could face one of the toughest battles two years out, given that Maine has supported Democrats in the past two presidential elections.
But even her likely opponent, Rep. Tom Allen, was reluctant to criticize her positioning on the debate. Although the six-term House Democrat said opposition to the war appears to be growing in Maine, there is no consensus among voters on a way forward. "It's such a complicated issue," Allen said. "The ideas of what to do range from cut the funding now to stay the course and give it a little more time."
Indeed, many political experts think the Iraq situation is far too fluid to anticipate how it might play in the next election. Charles E. Schumer (N.Y.), the Senate Democrats' campaign chairman for 2006 and 2008, has warned party strategists and candidates not to expect Iraq to pack the political punch in the next cycle that it did last year.
But even the most seasoned veterans acknowledged that voters expect Congress to take a more active role in the war debate.
"There's just a general unrest in a lot of people," said Sen. Ted Stevens (R-Alaska), who is expected to seek an eighth term in 2008. "We've had a lot of people over there. We've lost a lot of people from Alaska."
One of the strongest factions is a group of Republicans, including some up for reelection next year from solid red states, who have vowed to filibuster any resolution opposing Bush's troop policy. Kansas may be showing a glimmer of Democratic blue, with a Democratic governor and a newly elected House Democrat, Nancy Boyda, but Sen. Pat Roberts (R-Kan.), the intelligence committee chairman at the outset of the war and for its first three years, called the various proposals "confetti resolutions" with no value.
Sen. Saxby Chambliss (R-Ga.) said he feels no political pressure, despite a looming reelection campaign that will be his first.
"Nobody likes war, but I come from a very military-oriented state," Chambliss said.
"They don't want to see us pour more people into a hopeless cause," Sen. Jeff Sessions (R-Ala.), another 2008 candidate, said of his home-state voters. "But they don't want us to leave if there's a realistic opportunity to be successful. I think they expect us to be smart and wise and do the right thing."
Democratic Sens. Russell Feingold (Wis.) and Christopher J. Dodd (Conn.) have announced that they will oppose the Warner resolution because they do not think it is tough enough, and they could bring a handful of Democrats with them. But those balking Democrats are expected to oppose Republican efforts to block the bill through parliamentary tactics.
Senate Democratic Whip Richard J. Durbin (Ill.) said he was reminding his colleagues that "you're not putting a stamp of approval" on the resolution by allowing the debate to proceed. "We should all remember the engine that's pulling this train -- disapproval of the escalation. All the problems we have, have nothing to do with that issue," Durbin said.
Washingtonpost.com staff writer Paul Kane contributed to this report.