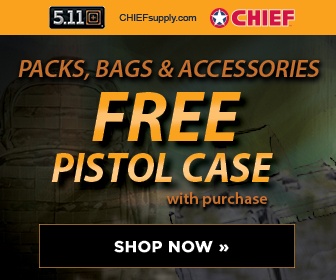 Media:AFP
Byline
ave Clark
Date: 23 August 2006
BAGHDAD, Aug 23, 2006 (AFP) - Iraq was hit by more bomb attacks and murders
on Wednesday as commanders from the US-led coalition in the country
expressed cautious optimism that a plan to restore peace to Baghdad was
working.
Violence continued around the country, killing at least four civilians and
an army officer and wounding six police, while six bodies were also found.
Last month, before Baghdad's latest security plan got fully underway, there
were a record number of insurgent attacks, but coalition commanders said
that August was expected to buck the upward trend.
"The numbers of sectarian killings which have taken place in Baghdad over
the last few weeks are dramatically reduced," said Lieutenant General Rob
Fry, the commander of British forces in the coalition, in a news conference.
"We are always very cautious not to take just two weeks of data and make a
long-term assessment on it ... but the initial indications are very
positive," US spokesman Major General William Caldwell told reporters on
Tuesday.
On the road between Basra and Nasiriyah in the south of the country, a
remote-controlled roadside bomb tore apart a civilian car, killing the
driver and his passenger, police said.
In the northern city of Mosul, where insurgents have been conducting a
fierce campaign against government security forces, a suicide bomber
detonated his explosive vest at a police checkpoint outside a courthouse.
Six officers were wounded, but the bomber was the only person killed in the
attack, city police told AFP.
In the northern city of Kirkuk, two civilians were shot dead in a carjacking
and two more, including a child, were wounded in crossfire between
insurgents and troops at an army checkpoint, Captain Imad Jassim said.
Police found six more dead bodies under a bridge between the two volatile
cities of Mahmudiyah and Latifiyah, south of Baghdad. Officers said they
appeared to have been killed some time ago.
And police in the southern town of Amara said that an Iraqi army officer had
been killed by a pistol shot in front of his own home.
Amara has been tense since a raid by a British armoured column on Tuesday
netted six alleged militants suspected of shelling a nearby coalition base,
including one described by a British spokesman as a "significant terrorist".
Iraqi police secured four sites in the city from where they believe Katyusha
rockets were fired on Britain's Abu Naji base and destroyed the launchers,
local officers told AFP.
Iraqi health officials estimate that attacks by insurgents and sectarian
death squads account for the deaths of 100 people per day around the
country, and US commanders have warned the country is close to civil war.
Nevertheless, the coalition believes there are signs that a beefed up
security strategy in Baghdad is quelling fighting between Sunnis and
Shiites, albeit in the handful of city districts so far targeted.
The coalition says the vast majority of violence in Iraq is centred around
the capital, and has launched a joint US-Iraqi drive to isolate flashpoints,
search for weapons and engage local leaders in reconstruction projects.
General Fry praised the Baghdad operation in a video-conference with
reporters in Washington.
"I think that what we've seen in Baghdad over the last four or five weeks
has been an extremely well-conceived operation that tries to combine
military effect with political engagement," he said.
Fry said that British forces in southern Iraq, where they have faced serious
challenges in pacifying the unruly city of Basra, were watching US progress
in Baghdad carefully and could learn lessons from it.
"I think that Basra, as time goes on, will try and adapt those techniques
for the same purposes," he said.
While he admitted that the bloodshed between Sunnis and Shiites in an around
the capital could be seen as a "civil war in miniature", he felt that while
the government continued to function the fighting fell short of that
definition.