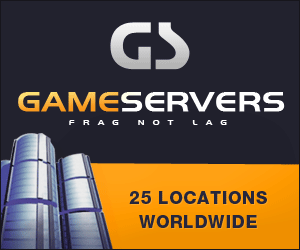 Wall Street Journal
June 27, 2008
Pg. 7
By Gina Chon
BAGHDAD -- Iraqi and U.S. officials may not meet a July 31 deadline for a pact to establish a legal basis for a long-term U.S. military presence here, but an interim deal could allow military maneuvers, according to people familiar with the talks.
The two sides have made progress in recent days on an agreement on their political, economic, educational and cultural relationships, and they expect to have a deal on those issues by the deadline.
For the past several days, leaders and representatives of Iraq's five main political parties have been meeting individually with U.S. officials in Baghdad to work out a compromise on the Status of Forces Agreement, which is needed to establish a legal basis for American military operations in Iraq after a United Nations mandate expires at the end of this year.
Because each Iraqi leader represents a different political factions among Shiites, Sunnis and Kurds, reaching a consensus is a complex process. The parties are hoping that soon the entire group can meet to move the talks forward.
The biggest points of contention in reaching a permanent agreement are whether the U.S. military could arrest Iraqi civilians and keep them in U.S. detention facilities, and whether U.S. troops will be immune from prosecution under Iraqi law.
If a deal doesn't come by July 31, the two sides may agree that the U.S. will consult with and coordinate with the Iraqi government on military maneuvers in Iraq as a temporary measure as talks on a permanent agreement continue, according to people familiar with the talks. That is essentially how U.S. troops already operate in Iraq and may be enough to provide a legal basis for the U.S. military here until a comprehensive agreement is established.
President Bush discussed the security agreement with Iraqi President Jalal Talabani in Washington on Wednesday. Both leaders expressed cautious optimism. "We have very good, important steps toward reaching to finalize this agreement," Mr. Talabani said Wednesday. Mr. Bush said the U.S. wants an agreement that "suits" the Iraqi government.
The U.S. has dropped several conditions, most notably immunity for security contractors, which has allowed the talks to move forward after several Iraqi politicians, including Prime Minister Nouri al-Maliki, said the negotiations had reached a dead end. Immunity for private contractors has been a sensitive issue since 17 Iraqis were killed by Blackwater Worldwide guards in Baghdad last September. Blackwater said it was acting in self-defense.
Immunity for U.S. troops remains a stumbling block. The U.S. says eliminating immunity for troops in combat situations is unacceptable, while the Iraqis say it is an important condition to uphold Iraqi sovereignty.
"These talks are an important part of the normalization of relations between the U.S. and Iraq as things improve there," said retired Army Lt. Col. Nathan Freier, a senior fellow at the Center for Strategic and International Studies. "The Iraqi government is taking on more responsibilities, but given the politicization and immaturity of the Iraqi judicial system, American soldiers would be at risk if immunity is dropped."
Security agreements such as this usually take several years to negotiate and are worked out with countries that are at peace, which makes the talks with Iraq an unusual case.
Although overall violence has gone down in Iraq, there has been a spike of attacks in the last week. At least 10 American soldiers and dozens of Iraqis have been killed in Baghdad's Sadr City, Baqubah in Diyala province, Mosul in northern Iraq and other areas. On Thursday, about 40 people were killed in bombings in an area west of Baghdad and in Mosul.