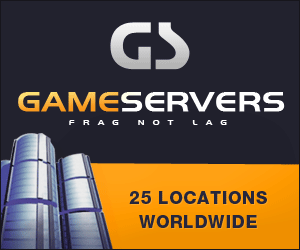 Media: The Associated Press
Byline: By JIM KRANE
Date: 10 September 2006
Body:
ABU DHABI, United Arab Emirates_With Iraq gripped by deepening sectarian
chaos, a dozen top Iraqi officials came here Sunday to plead for economic
and political support from the world's richest countries and international
organizations.
Iraqi officials including Deputy Prime Minister Barham Saleh said
international backing was critical for reconciliation among Iraq's warring
groups and for economic reforms meant to integrate Baghdad into the global
economy.
"This is a pledge on our part to take action on the economic and political
situations," Saleh told participants in the United Nations- and U.S.-led
International Compact for Iraq talks. "This is also in the interest of the
security of the region at large."
The one-day gathering at the opulent Emirates Palace hotel in the Emirates
capital Abu Dhabi brought together officials from the U.S., Europe, Japan,
Korea and Iraq's Arab neighbors along with the U.N., World Bank and
International Monetary Fund.
Participants said the gathering was being held in the Emirates _ hundreds of
miles from Iraq _ because Iraq was too unsafe. Potential donors were looking
for assurance from Iraqis that foreign investments in Iraq would not be
squandered in the face of relentless unrest that threatens to topple the
fledgling government and break up the country.
Speakers seemed unsure whether well-targeted international aid could wrest
Iraq from its spiraling chaos.
U.N. Deputy Secretary-General Mark Malloch-Brown said huge efforts creating
democratic institutions appeared to be having little effect on deepening
strife.
"We've had a constitution, elections and a democratic government in place
and still there's a rising tide of sectarian violence," Malloch-Brown said.
"For ordinary Iraqis there is a crisis of confidence in their futures. We
must support the Iraqi government in embarking on a process of radical
reform."
Daniel Weygandt, economic counselor at US embassy in Baghdad, said on the
sidelines that Iraq needed to make clear to potential donors that was
willing to tackle tough reforms in return for urgent aid. But Weygandt said
backing for Iraq was still valuable now, no matter what the future holds.
"Whoever gets the upper hand in Iraq would prefer to get the upper hand in a
country that is prosperous," Weygandt said. "The question is to what extent
is the international community willing to invest in Iraq."
The International Compact for Iraq is a five-year plan to bring peace and
development to violence-wracked Iraq, while ensuring the government has the
funds to survive and carry out urgent economic reforms.
The most urgent reforms sought by the international donors are a
hydrocarbons law that would outline ownership _ and foreign investment _ in
Iraq's oil reserves and a reduction of government's subsidies for food and
gasoline, participants said.
Sunday's Abu Dhabi meeting was in preparation for twin Sept. 18th summits on
Iraq. In New York, Iraqi Prime Minister Nouri al-Maliki and
Secretary-General Kofi Annan are expected to discuss Baghdad's political
reforms, while global finance ministers discuss economic proposals in
Singapore on the sidelines of a World Bank and IMF meeting.
Among those in attendance were U.S. Ambassador to Iraq Zalmay Khalilzad and
U.S. Deputy Treasury Secretary Robert Kimmitt, President George W. Bush's
special envoy on the Compact talks.
Participants are working to estimate the amount of financial support Iraq
needs through 2012 to rebuild its economy. The estimate includes money that
Iraq can be expected to raise, primarily through oil exports. Any deficit
would be made up by international donors.
France and Germany, two countries that opposed the U.S.-led Iraq war, sent
participants, as did Spain, Italy, Japan, Korea and several Arab states.