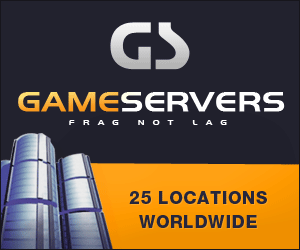 By ANTONIO CASTANEDA - Associated Press Writer
HADITHA, Iraq - (AP) U.S. Marines hurriedly finished last-minute
fortifications to protect voters in Iraq's referendum, but one tribal sheik
in this Sunni Arab city wondered why they bothered: His tribesmen will vote
as he tells them anyway. In fact, he offered to just vote on behalf of all
500 of them.
Tribes throughout this area are the critical, unknown factor in
Saturday's landmark vote on a new constitution. They could tilt the
electorate toward or against the draft charter that many in this Sunni Arab
area oppose. Few know the exact strength of tribes here in western Iraq or
how they will urge their tribesmen to vote.
Some in the military believe the tribes have filled the void left
after the fall of Saddam Hussein and are capable of going to the polls in a
synchronized vote.
"The decision to vote will be a tribally sanctioned decision," said
Col. Stephen W. Davis, who commands Marine operations in western Anbar
province. "The sheiks will decide what's good for their people."
Others contend that tribal influence had been waning throughout the
country for years, noting that senior members of the Dulaimi tribe, the
largest tribe in the province, and other tribes have fled to London or
neighboring Jordan.
Some sheiks are nonetheless confident in their clout.
"All my tribe is going to vote," said Sheik Mohammed Abd al-Jaleel,
who says he oversees 500 tribesmen in Haditha. "If you bring me a place for
them, I will have all of them there."
Better yet, he suggested, "I can vote for all of them."
When the first drafts of the constitution were made public in
August, al-Jaleel said he intended to order his tribesmen to reject the
constitution. He changed his mind when some changes were made several weeks
ago in the drawn-out negotiating process.
Parliament passed even more changes Wednesday in last-minute
amendments aimed at overcoming Sunni Arab objections. Now Sunni Arabs have
split, with some switching to a "yes" vote and others remaining deeply
opposed. That could hurt Sunni opponents' campaign to defeat the charter,
which depends on a heavy Sunni "no" vote to get a two-thirds rejection in
three provinces. Anbar is one of the provinces opponents are counting on.
Whether all al-Jaleel's tribesmen will actually follow his call in
the secret ballot is not known. But his idea of voting for them was not that
unusual in the history of this region where tribes have historically been
more powerful than Western-style governments. British colonial rulers in the
early 20th century used sheiks to impose their will.
"If you were a political party, you would persuade tribal sheiks and
landowners to join you, and they then marched their people to the polls or
made up the results," said Roger Owen, a professor of Middle East history at
Harvard University.
One resident, an engineer born and raised in Haditha, said there
were about 10 tribes in the town, some with ties to the insurgency. His
tribe lived in a neighborhood on the edge of the city and had so far been
left alone by insurgents, he said, asking that his name be withheld for fear
of militants' reprisals. He did not plan to vote Saturday.
Marine commanders said tribal disputes have periodically erupted in
this area, part of a realignment of power. Insurgents, taking advantage of
the absence of U.S. or Iraqi security forces, have challenged tribes for
dominance and tribes were split on whether to support or oppose militants,
U.S. commanders say.
"I think the tribes are very powerful, but they are afraid of the
mujahedeen," said Habeeb Jundi, a Shiite Iraqi soldier in Haditha who had
also fought in the nearby city of Hit.
Marines focusing on repairing Haditha's infrastructure have just
started approaching local sheiks after U.S. troops led an offensive in this
area last week, trying to both start reconstruction projects to build
goodwill and gauge local opinion toward U.S. forces.
Most residents did not know where they could vote the night before
the referendum _ the U.S. military planned to send out Humvees with
loudspeakers at the break of dawn on Saturday to announce the election
center locations, said Capt. Shannon Neller of New York City.
"We want the people to find out fast, but we just don't want suicide
car bombers to find out before them," said Neller, commander of Lima Company
in 3rd Battalion, 1st Marine Regiment.