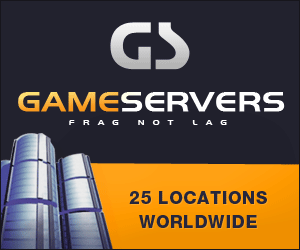 Media: AFP
Byline: Jay Deshmukh
Date: 05 September 2006
BAGHDAD, Sept 5, 2006 (AFP) - Iraqi President Jalal Talabani told British
Foreign Secretary Margaret Beckett Tuesday that her country's troops will be
able to go home at the end of next year, voicing confidence that order will
have been restored in war-torn Iraq by then.
Asked at a joint news conference with Beckett in the Iraqi capital when the
last of the 7,200 British troops battling to keep the peace in southern Iraq
could head home, Talabani replied: "By the end of 2007".
"I don't think fighting will continue until then if the steps of national
reconciliation go according to plan. If some groups are still fighting then,
our forces will be able to take care of it," he said.
"We've achieved good success in building our forces and equipping them with
the neccessary arms."
On the eve of Beckett's visit, two British soldiers were killed on Monday
when roadside bomb ripped open their lightly-armoured vehicle as it escorted
a reconstruction team north of the mainly-Shiite southern city of Basra.
Pressure is now mounting in Britain on Prime Minister Tony Blair's
government to name a date for the final withdrawal of British forces, which
have already handed one province back into Iraqi control.
Beckett was cautious however.
"The president (Talabani) is not setting a deadline" for a withdrawal, she
said.
"That is the president's personal opinion... the circumstances will be the
judge of everything. If the president is right about the accelleration off
the peace process no one will be more happy than us," she said.
Beckett arrived in Baghdad late Monday on her first trip to the country
since taking up her post in May.
She said before her departure that when she met Iraqi Prime Minister Nuri
al-Maliki in London in July, they discussed his plans to build security and
prosperity for the Iraqi people.
"I am looking forward to continuing those discussions here, both with him
and with leaders from across the Iraqi political spectrum."
Beckett said more Iraqi provinces will follow the example of Dhi Qar, which
has been judged ready to be handed over to full Iraqi control, when they
become more capable.
The foreign secretary also said that while security and the political
process will top the agenda of discussions, she will also hold talks on the
Iraqi economy, which "suffered decades of under-investment and
mismanagement."
"We do not underestimate the challenges ahead. But we must not forget the
progress made in the last 12 months in bringing the first democratically
elected national unity government to the country," Beckett said.
"This government has made a good start over the past three months. Continued
hard work and determination is required to help build a stable and peaceful
future for Iraq."
________________________________________________