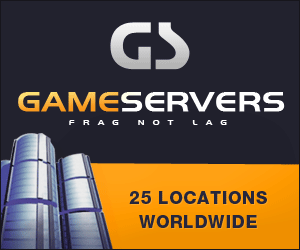 Miami Herald
March 1, 2007
Pg. 1
By Richard Mauer
BAGHDAD - Two weeks into the newest Baghdad security plan, the daily count of murder victims dumped on the city's streets has declined significantly, a likely sign that Shiite Muslim militia groups aligned with the Iraqi government have reined in their members or sent them out of the capital.
But the number of car bombings has increased and there's been only a slight decline in deaths from bombings and mortar attacks, suggesting that the plan's initial measures have had little impact on the Sunni insurgent groups believed responsible for most of that violence.
That early assessment of the plan's progress comes as intelligence officials in Washington told Congress this week that the deployment of new Iraqi forces to Baghdad is running behind schedule and that all of the Iraqi units sent so far have arrived under strength.
President Bush announced Jan. 10 that the U.S. would send an additional 17,500 troops to Baghdad as part of a renewed effort to tamp down sectarian violence in the capital. The plan officially was kicked off Feb. 15, but U.S. and Iraqi officials in Baghdad have released only limited information about what steps they've taken to secure the city.
Two days into the plan, Iraqi Prime Minister Nouri al Maliki told Bush that the plan, dubbed Operation Enforcing the Law, was a ''dazzling success.'' But U.S. officials have been more cautious, saying that it may be months before the plan can be labeled a success or a failure.
Mixed results
Statistics compiled from official daily reports of the Interior Ministry and other Iraqi government sources, as well as interviews in 20 Baghdad neighborhoods, suggest the plan's initial measures have produced mixed results.
The number of people killed in public places from violent attacks has declined slightly, from an average of 14.8 per day for the period from Dec. 1, 2006, through Feb. 14, to an average of 13.5 a day for the period Feb. 15 through Tuesday.
The number of car bombs went up slightly, however, from an average of 1.2 a day to 1.7, while the number of roadside bomb attacks was virtually unchanged, averaging just about one a day.
The number of people wounded in attacks, on average, has risen from 40.4 a day to 51.2 since the start of the plan, while bodies dumped by death squads declined from 22.8 a day to 14.3.
The increase in car bombs is particularly troubling. Members of Shiite militias often have cited Sunni car bombings as the driving force for their activities, which include targeting Sunnis for kidnapping and execution.
On Sunday, the government announced new measures to stop car bombs, including prohibitions against parking or standing along major streets. But American officials say such steps could force insurgents to turn to suicide bombers on foot, as they did on Sunday when a woman detonated herself at the predominantely Shiite Mustansiriya University, killing nearly 50 people.
On Monday, no car bombs were reported in Baghdad, but there were at least three on Tuesday. Those bombs killed six and injured at least 15.
Maj. Gen. William Caldwell, the coalition's military spokesman in Baghdad, told reporters last week that 2,700 additional American troops have arrived in the capital but declined to say how many Iraqi troops have arrived. The Iraqis have pledged to send 7,700 more soldiers to Baghdad. The rest of the 17,500 U.S. troops are to be in place by May.
Fewer Iraqi troops
Army Lt. Gen. Michael Maples, the head of the Defense Intelligence Agency, told the Senate Armed Services Committee on Tuesday that the Iraqi army has sent to Baghdad only two of the three additional brigades that were promised and that the Iraqi battalions that comprise the two brigades arrived with only 43 percent to 82 percent of the numbers they were supposed to have.
The lack of Iraqi troops could prove troubling to the success of the plan. U.S. officials have blamed the failure of previous efforts to secure Baghdad on the inability of Iraqi forces to occupy neighborhoods after they had been swept by coalition forces.
As of Wednesday, officials said that 15 joint security stations, with bunks intended to house U.S. and Iraqi troops, have been set up in neighborhoods. As many as 15 more are planned.
The U.S. military has described two major operations as the centerpieces of the plan's first 10 days. One, Operation Polar Iron, was targeting primarily Sunni areas of southwest Baghdad. The other, Operation Arrow Strike IV, was at work in the northeast Shiite sections of Shaab and Ur.
In the first week of the plan, the U.S. government reported, U.S. and Iraqi security forces mounted 20,000 patrols, twice the number in the previous week. By the second week, that number had grown to 32,000 patrols, with 63 weapons caches seized and 167 suspected terrorists detained.
Jonathan S. Landay in Washington and special correspondents Mohammed al Dulaimy, Laith Mammoudi, Sahar Issa and Dalia Hassam in Baghdad contributed to this report.