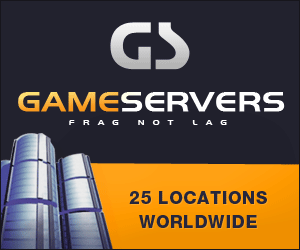 Los Angeles Times
December 30, 2007
Gen. Petraeus, the top U.S. commander, notes that despite the slight recent upturn in such bombings, violence overall has dropped to its lowest sustained levels since 2005.
By Tina Susman and Alexandra Zavis, Los Angeles Times Staff Writers
BAGHDAD — Although overall violence in Iraq has dropped to levels not seen on a sustained basis since the summer of 2005, suicide bombings appear to be making a comeback, according to figures released Saturday by the top U.S. commander in Iraq.
Responsibility for such attacks typically is claimed by the Sunni militant group Al Qaeda in Iraq, which Gen. David H. Petraeus said remained the greatest threat in the country.
Underscoring the threat posed by the group, the U.S. military announced the discovery of three bodies at a site north of Baghdad that a resident said contained a mass grave.
The discovery Friday about eight miles northwest of Baqubah coincided with reports that Al Qaeda in Iraq had used a nearby shack to hold and torture kidnapped victims, said Lt. Col. Patrick Mackin, intelligence officer for the 4th Stryker Brigade Combat Team, 2nd Infantry Division.
U.S.-led forces dug up one of the bodies after getting a tip from the resident, who said the site contained about 20 corpses, the military said in a statement. It appeared that the victim had been buried at least a month, it said. He had been shot in the head and his hands were tied in front of him.
U.S. soldiers found assorted clothing scattered on the ground about 275 yards from the uncovered body.
Two other skeletons were found by residents, the statement said.
Despite such discoveries, a spokesman for Iraq's Interior Ministry said Saturday that U.S. and Iraqi forces had destroyed 75% of the Al Qaeda in Iraq network, a mostly local movement that U.S. intelligence indicates is foreign-led. Maj. Gen. Abdul Kareem Khalaf did not specify how that determination was made but said groups of fighters remained active in areas north of the capital, which include Baqubah.
"We're working on pursuing those groups. That is the coming fight," Khalaf told reporters Saturday.
Petraeus said the number of high-profile bombings, a trademark of Sunni insurgents, had dropped 60% from a peak of more than 120 in March. The most noticeable drop was in remotely detonated car bombs, according to a chart he presented at a separate briefing.
But suicide attacks using explosives vests and car bombs began to inch back up in November and December, the chart showed. At least 24 people were killed and as many as 100 injured in two suicide bombings on Christmas Day.
Military officials say the drop in attacks has been accompanied by a 75% decline in civilian deaths in Baghdad since June.
U.S. military deaths also are down, with 20 Americans reported killed this month, compared with more than 100 in April, May and June, according to the independent website icasualties.org.
Despite the encouraging numbers, U.S. commanders have been cautious about making overly optimistic predictions.
"Progress is of course tenuous, and it could be reversed," Petraeus said.
The U.S. command credits the decline in violence to a U.S. troop buildup, a cease-fire declared by radical Shiite cleric Muqtada Sadr and the decision of tens of thousands of Sunni tribesmen to fight the extremists they once backed.
Petraeus also noted that Iraq's neighbors were helping to reduce the flow of foreign fighters into the country and singled out Syria as having "taken actions that really are quite significant."
He was more cautious about crediting Iran, saying he hoped the country would live up to promises it made to curb the flow of weapons, fighters and funding to Iraqi militants.
Petraeus underscored that the progress achieved this year had created new challenges, which he said would need to be tackled as U.S. forces are drawn down in 2008.
Some of Iraq's more than 4 million displaced have started trickling home, and Petraeus said that the government must come up with a strategy to deal with cases in which their homes had been taken over by others.
"These are not situations we can resolve," he said of the U.S.-led forces.
Petraeus reiterated that progress on the security front has not been matched on the political front, with leaders of Iraq's main ethnic and sectarian factions deadlocked on key power-sharing laws.
Decisions also must be made about how to accommodate the more than 70,000 Iraqi volunteers helping to secure their local areas, he said.
Iraq's Shiite-led government has been slow to embrace the mostly Sunni volunteers, who include former insurgents, fearing that they could turn their guns against authorities when U.S. forces are no longer there to supervise them.
The U.S. military pays most of the volunteers about $10 a day, but the financial arrangements are temporary. With fewer than 25% of them expected to qualify to join the official security forces, U.S. and Iraqi officials are trying to hammer out a job creation program. Both sides have committed $155 million to the process, U.S. officials said.
In violence Saturday, gunmen shot and killed two policemen, one in the northern city of Mosul and another south of Baghdad. Two other officers were injured in the Mosul attack, police said.
Two more bodies were recovered in west Baghdad, in an area where Sunni and Shiite militants continue to engage in sectarian killings.
Times special correspondent Ruaa al-Zarary in Mosul and a special correspondent in Hillah contributed to this report.