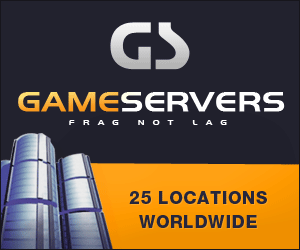 Los Angeles Times
May 5, 2008
At first, spokesman Ali Dabbagh backs away from accusations over its neighbor supplying Shiite militants with arms. But later, he says proof exists and a committee is investigating.
By Alexandra Zavis, Los Angeles Times Staff Writer
BAGHDAD — Prime Minister Nouri Maliki's spokesman backed away Sunday from Iraqi officials' accusations of Iranian interference, saying that a committee had been formed to determine whether there is merit to U.S. charges that its eastern neighbor is arming and training Shiite Muslim militants here.
But hours later, spokesman Ali Dabbagh told journalists that his comments at a news conference had been misinterpreted. In a telephone call with Reuters news agency, he said proof existed and the committee's job was to compile the evidence to submit to Iran.
The conflicting statements, after meetings with Iranian officials in Tehran, reflect the difficult position in which Maliki finds himself as he attempts to juggle relations with two powerful allies who are intense rivals.
"We have no choice but to have good relations with the neighboring countries," Dabbagh said. "We do not want to be pushed into a conflict with a country like Iran."
U.S. officials had in recent weeks trumpeted the discovery of large quantities of Iranian weapons, some of them manufactured in 2008. The purported finds have not been shown to the media. But if true, they would suggest that Iran had not kept a promise to Maliki to help cut the supply of arms, funding and training to Iraqi militants.
With pressure building from the United States to confront Iran, Maliki's governing Shiite alliance last week dispatched a delegation to Tehran to discuss the evidence with senior Iranian leaders.
Iraq's national security advisor, Mowaffak Rubaie, and a spokesman for the Defense Ministry told The Times that Iranian-made weapons with manufacture dates of 2008 had been found in Basra during a recent crackdown on Shiite militias in the southern oil hub. Pentagon officials said they had also supplied the Iraqis with additional, unspecified evidence.
Iranian leaders, who deny providing backing to Iraqi militants, were furious at officials here for publicly airing their concerns. Iranian Foreign Ministry spokesman Mohammed Ali Hosseini was quoted last week in the official Islamic Republic News Agency as "lambasting such undocumented and fabricated allegations" that he saidwere intended to "serve the policies of the occupying forces" -- a reference to U.S. troops.
On Sunday, Dabbagh said during a news conference that the Iraqi officials who had made the accusations against Iran had acted irresponsibly and that Maliki had appointed a Cabinet-level committee to investigate the claims. Committee members include the commander of the Iraqi armed forces and the nation's ministers of defense, interior and national security.
"We need to document this information . . . and prove whether such country is interfering or not," he said. "If there is real interference, or Iranian arming, then this is a dangerous agenda which is not accepted by the Iraqi government and should be discussed at the highest levels with Iran."
The announcement came as a surprise to U.S. officials, who last week described the discovery of large quantities of Iranian munitions in Basra as an "eye-opener" for the Iraqi government. A senior military official in Baghdad said Sunday, "We were blindsided by this.
"My guess is that the group that went over to Iran was made scared," said the official, who spoke on condition of anonymity because of the sensitivity of the issue. "That's the only thing I can think of, why they would change their position, because they have seen the evidence."
Hours later, Dabbagh softened his statement in telephone calls to Reuters and other media outlets.
In an interview arranged by a U.S. official, Dabbagh told the Washington Post that there was "concrete proof" that Iran had "interfered in Iraqi affairs."
He told Reuters: "The prime minister has ordered the formation of a committee to document the interference of the Iranians in Iraqi affairs. The Iraqi government will follow up with the Iranians and put [these findings] in front of them."
Iran, which has ties to Shiite factions on both sides of the current fighting, promised the delegation that it would help Iraq crack down on any illegal trafficking of weapons and personnel across the two countries' long and porous border, including by sharing intelligence. But Shiite lawmakers who were briefed on the visit said the pledges appeared no different from what was promised to Maliki when he visited Iran last summer.
The Basra offensive sparked a backlash by Shiite militiamen in Baghdad, which U.S. officials blame on Iranian-backed extremists. Hundreds have been killed since the fighting began at the end of March, mainly in the Sadr City stronghold of radical Shiite cleric Muqtada Sadr's Mahdi Army militia.
In recent weeks, top U.S. military leaders have publicly challenged Iran over what they say is new evidence of weapon shipments to militants in Iraq used in attacks on U.S. troops. The leaders include the top U.S. commander in Iraq, Army Gen. David H. Petraeus; Defense Secretary Robert M. Gates; and Navy Adm. Michael G. Mullen, chairman of the Joint Chiefs of Staff.
Iranian officials, who have endorsed Maliki's crackdown on Shiite militias, say the U.S. is trying to make them the scapegoat for troubles with curbing the violence in Iraq.
A senior advisor to Maliki, Haider Abadi, said Iranian leaders told the Iraqi delegation that they would not be so foolish as to send in weapons with Iranian markings and had offered evidence of their own to disprove the charges. He did not specify what the evidence was.
Although Abadi said Iraqi officials remained convinced that elements of the Iranian security services were responsible for some weapons entering Iraq, he said it was in Iraq's interests to keep dialogue going with Tehran.
"To be honest with you, we don't have any other choice," he said. "We can't enter into war with Iran."
He said appointing a committee to sift through the evidence would demonstrate to the Iranian leadership that Iraq was not doing another country's bidding.
"For us to be impartial, we have to investigate," Abadi said.
Analysts said it was hardly surprising that Iraq's political leadership would have difficulty reaching a consensus on Iran's role in the country.
"You have a fractured government in Baghdad trying to assess the clandestine activities of a multi-polar government in Tehran. It's incredibly muddy," said Karim Sadjadpour, an Iran specialist at the Carnegie Endowment for International Peace in Washington.
"Though Iran's role can frustrate even Shiite Iraqis sympathetic to Tehran, Iraq's political elite have consistently calculated that the costs of publicly alienating Iran and losing Iranian support outweigh the benefits of taking Iran to task publicly for its meddling," Sadjadpour said.
Iraq fought a devastating eight-year war against Iran under Saddam Hussein's Sunni-dominated regime in the 1980s. But Baghdad's current Shiite leadership has close religious and economic ties with Iran. Many of the officials spent years in exile there during Hussein's rule, which ended shortly after the 2003 U.S.-led invasion of Iraq.
Iraqi officials have repeatedly said that they do not want their country to become the stage for a proxy war between Iran and the United States, which are at loggerheads over Iran's uranium enrichment program. Dabbagh said Iraq was looking forward to the resumption of a dialogue among the three countries that stalled last year.
U.S. military spokesman Rear Adm. Patrick Driscoll told reporters that the U.S.-led force in Iraq "endorses all dialogue" that could resolve the question of Iranian interference. But he said, "This is an issue for the government of Iraq, a sovereign nation, and the government of Iran to discuss."
In other developments Sunday, Iraqi President Jalal Talabani's wife, Hero Ibrahim Ahmed, escaped a roadside bombing that injured four of her bodyguards as her convoy sped through Baghdad, according to a statement from the president's office.
In the northern city of Mosul, gunmen pulled an Iraqi journalist from a taxi and killed her in front of her mother. Colleagues said the assailants appeared to be trying to kidnap Sarwa Abdul Wahab and shot her when she resisted.
Times staff writers Caesar Ahmed in Baghdad and Borzou Daragahi in Beirut and special correspondents in Baghdad and Mosul contributed to this report.