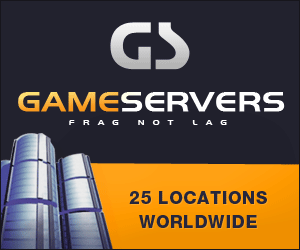 Los Angeles Times
April 17, 2008
Army and police chiefs in Basra are being moved to new positions, but officials deny it has anything to do with Iraqi forces' performance in a controversial crackdown on militias.
By Tina Susman, Los Angeles Times Staff Writer
BAGHDAD — The Iraqi government Wednesday reassigned the army and police chiefs in the southern city of Basra to new duties but denied the move was linked to the security forces' questionable performance during a recent offensive against militia fighters.
The police chief, Maj. Gen. Abdul Jalil Khalaf, rejected suggestions that he and Army Lt. Gen. Mohan Freiji were moved from their posts because of problems during the offensive. At least 1,300 police officers and soldiers have been fired for refusing to fight in the operation, which began March 25 and is still going on.
Khalaf and Defense Ministry spokesman Mohammed Askari said the posts had been considered temporary and had been renewed every three months. Askari portrayed the changes as routine staff redeployments.
Nevertheless, the reassignment of Basra's two highest-ranking security officials in the aftermath of a military operation that left hundreds dead and saw mass troop desertions was sure to raise questions about Iraqi officials' confidence in Freiji and Khalaf.
Skirmishes continued Wednesday in Basra and in Sadr City, the Baghdad stronghold of radical Shiite Muslim cleric Muqtada Sadr. An unmanned U.S. Predator aircraft fired two Hellfire missiles on suspected militia fighters in Basra, killing four, the U.S. military said in a statement.
Two people were reported killed in Sadr City in clashes, hospital officials and police said.
Also Wednesday, the U.S. military reported that two Marines had died in a roadside bomb blast in the western province of Anbar. Their deaths brought to at least 4,037 the number of American troops killed in Iraq since the war began in March 2003, according to the independent website icasualties.org.
In Baghdad, an Associated Press photographer held for two years by the U.S. military without being formally charged was freed. Bilal Hussein was released after an Iraqi judicial panel said that an amnesty law passed by parliament in February applied to his case.
"Our understanding is he is absolved," Maj. Gen. Kevin Bergner, the chief U.S. military spokesman, said when asked whether the military might try to detain Hussein again on new accusations.
Confusion surrounded the reassignment of the Basra security commanders. At a news conference, an Iraqi government spokesman, Maj. Gen. Qassim Musawi, said the two men had been scheduled to take up new posts after six months. They had taken on the positions last fall as British forces withdrew from a base in Basra and left security for the city in Iraqi hands.
Musawi said Freiji and Khalaf "are known for their efforts and dedication" and would be given promotions and jobs in Baghdad.
But Askari said later that Freiji at least would remain in Basra and continue to play a leading role in the offensive, albeit with a different title. "He is considered the government representative in Basra now and he remains a part of the Basra security plan," Askari said.
Freiji had been scheduled to leave his post when a new commander became available, Askari said. "Now, a new commander is available."
Khalaf defended the work he and Freiji had done in Basra. "We feel we have fulfilled our jobs and worked to build the pillars of security," Khalaf said in a telephone interview. "I think our mission . . . is done and we have done it very well."
More than 600 civilians have died in fighting since Prime Minister Nouri Maliki sent troops into Basra in a crackdown on militias vying for control of the oil-rich port city. Sadr accused Iraqi and U.S. forces of using the offensive as an excuse to target his Mahdi Army militia before provincial elections, and he has rejected Maliki's calls to disarm his men.
U.S. military officials have criticized the planning for the offensive, and this week the Iraqi government said it had fired 1,300 soldiers and police officers, mostly from Basra, for refusing to fight
Nadhim Jabiri, an independent lawmaker from the Basra provincial council, said neither man had done much to improve security in the city. "What did they do for Basra? Until Maliki came . . . they didn't change a lot. They weren't able to strike the armed groups," Jabiri said.
Jabiri also noted that both men had survived several assassination attempts and that it probably was better for their sake if they took on new positions.
Special correspondents in Baghdad and Basra contributed to this report.