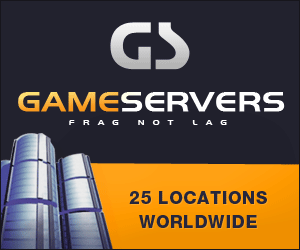 by Carlos Hamann
BAGHDAD, Nov 3 (AFP) - Security was reinforced in Iraq on Thursday as Sunni
Muslims and some Shiites celebrated the first day of Eid al-Fitr, a major
religious holiday marked in past years by an increase in insurgent attacks.
Insurgents, meanwhile, threatened to kill two Moroccan embassy staff held
hostage for the past two weeks.
While Sunnis began the three-day holiday which follows the Ramadan month of
dawn-to-dusk fasting, Grand Ayatollah Ali Sistani, the premier Shiite
religious authority in Iraq, decreed celebrations in his community are to
begin Friday.
However supporters of radical Shiite cleric Moqtada Sadr ignored Sistani.
In Sadr City, an impoverished Baghdad neighborhood where Sadr enjoys strong
support, clerics called from the minarets late Wednesday for celebrations to
begin on Thursday.
Religious holidays in Iraq have been characterized by an increase in
sectarian attacks on civilians since the US-led invasion of March 2003.
At least 27 people were killed and 63 wounded Wednesday when a minivan
packed with explosives blew up in the Shiite town of Musayyib, 55 kilometers
(36 miles) south of Baghdad, medics said.
The bomb exploded at sundown outside a Shiite mosque.
In July, a bomber blew himself up next to a fuel tanker in the same town,
killing at least 83 people and wounding 153.
In the run-up to the Eid holidays, two other car bombs since Saturday killed
at least 44 people in markets in the southern city of Basra and the village
of Huwaider, both of which are Shiite communities.
The attacks are thought to be the work of Sunni Arab radicals bent on
sparking a sectarian war with Shiite Muslims.
Anticipating an increase in attacks, security was reinforced in Baghdad,
defense ministry officials reported, with new roadblocks and concrete
barriers placed at key sites.
Iraqi police commandos with the Wolf Brigade early Thursday raided a home in
the Dura district of southern Baghdad and uncovered a factory for home-made
rockets.
"The commandos arrested four terrorists, including the ringleader
responsible for attacks in Baghdad," said Colonel Ali Abdulhassen of the
Wolf Brigade.
Those arrested were responsible for rocket and mortar attacks on the
interior ministry and the nearby heavily-fortified Green Zone, home of the
Iraqi government and Western embassies, Abdulhassen said.
Separately commandos clashed with insurgents in northern Baghdad, killing
two and arresting a third fighter, who held a Lebanese passport, Abdulhassen
said.
The US military announced that five US soldiers were killed in separate
incidents Wednesday in Iraq.
A soldier assigned to the Marine Expeditionary Force responsible for much of
western Iraq was killed "when his vehicle was attacked with an improvised
explosive device in Ramadi", the military said.
The military earlier reported that two US marines were killed when their
Super Cobra attack helicopter crashed Wednesday on the outskirts of Ramadi,
located 100 kilometers (60 miles) west of Baghdad.
No immediate cause for the helicopter crash was given. But an F-18 fighter
jet bombed a suspected insurgent command centre 500 metres (yards) from the
crash site a few hours later.
The US marines are conducting operations in the restive Sunni Arab province
of Al-Anbar. Several US army units are attached to them.
The military also announced a US soldier was killed by a roadside bomb south
of the capital, and another American soldier died of wounds after his patrol
came under grenade attack near Balad, north of the capital.
The deaths bring to at least 2,029 the number of US military personnel who
have died in Iraq since the invasion, according to an AFP tally based on
Pentagon figures.
Iraqi security and hospital sources said four civilians were wounded early
Thursday in a US air strike near Balad, including a child with burns
covering his body.
In an Internet statement, supporters of Al-Qaeda in Iraq's frontman Abu
Musab al-Zarqawi said they have decided to kill two Moroccan embassy staff
they are holding hostage
The group determined their hostages were "loyalists of the oppressors and
elements of the apostate regime in Morocco," said the statement whose
authenticity could not be independently verified.
Embassy driver Abdelrahim Boualam and agent Abdelkrim El Mouhafidi went
missing on October 20 while travelling on the treacherous highway between
Amman and the Iraqi capital.
The group has already claimed responsibility for kidnapping and executing
two Algerian diplomats and Egypt's head of mission in Baghdad, Ihab
al-Sherif, all abducted in July.
Al-Qaeda's branch in Iraq claimed Wednesday to have kidnapped a
parliamentary candidate and her army colonel husband, while it also issued
an Eid statement to call for its supporters to step up the fight.
Meanwhile the Islamic Army in Iraq, another insurgency group linked to
Al-Qaeda, promised "a gift for the people of monotheism: The sniper of
Baghdad," according to a posting on its website.