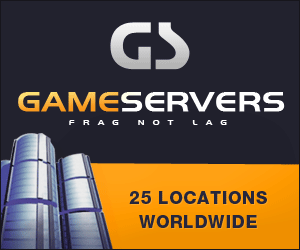 North County (CA) Times
January 2, 2008
Push to shift effort to Afghanistan piques interest of 'battle-hardened' force
By Mark Walker, Staff Writer
Other than Baghdad, the massive Anbar province was long considered the most dangerous place in Iraq for the U.S. military.
Sharing a border with Jordan and laden with insurgents, strategists viewed the Sunni-dominated region with a wary eye, doubting the troops would ever be able to secure the area.
But all that began changing in 2007, and by the end of the year the number of troops deaths and insurgent attacks had fallen dramatically in the largest Iraqi province, home to more than 2.2 million people.
The changing dynamic in Iraq had the top Marine general campaigning to shift Marine forces to Afghanistan, where the fight against the Taliban insurgency appeals to the service's expeditionary fighting character.
'Withering'
Before there is a substantial shift from Iraq to Afghanistan, the Anbar province must first be fully secured with Iraqi security forces able to maintain the peace.
And that's happening, according to reports from the province throughout 2007.
The insurgency in Anbar, Camp Pendleton's Lt. Gen. Samuel Helland said, was "withering on the vine."
It may be withering, but it's not dead.
No one is declaring victory, and that means an estimated 11,000 local Marines and sailors from Camp Pendleton's I Marine Expeditionary Force are assigned to spend the first seven months or more of 2008 providing continuing security and training of Iraqi security forces in Anbar.
Whatever lies ahead for the local troops, they are ready, said Lt. Col. Christopher Hughes, an expeditionary force spokesman who will depart for Iraq in the next few weeks.
"Everyone is assuming the kinetic (firefight) phase is over, but there are still bad guys in Anbar and others waiting and watching to see how this thing is going to go," Hughes said in a recent telephone interview. "We're being careful about any assumptions, but we are now a very battle-hardened and battle-tested Marine Corps."
Hughes said the Iraq war that will enter its sixth year in March 2008 has created a vast cadre of "young Marines and company grade officers with unprecedented experience."
How long the Marines remain in Anbar with the approximately 25,000 troops that have been assigned there the last several years is not clear heading into the new year.
As Helland oversees that force and all Marines in the Middle East, he said he will have a clearer idea of the size of the force required to keep the peace in Anbar between March and July.
On the ground in Iraq, his troops will be led by Maj. Gen. John F. Kelly, who was assistant commander of Camp Pendleton's 1st Marine Division at the start of the war.
Afghanistan versus Iraq
In October, Marine Corps Commandant Gen. James Conway raised the idea of transferring his forces to Afghanistan to take the lead role in fighting the Taliban, leaving the U.S. Army with Iraq.
Conway argued, and Camp Pendleton Marines subsequently interviewed agreed, that Marines are better suited and equipped to serve as warfighters rather than civil affairs peacekeepers.
Afghanistan is considered a more dynamic battleground, where Marine patrols may be more effective than the work they are now performing in Iraq.
Defense Secretary Robert Gates later shot down the proposal, but the issue that Conway raised is still being debated in the Pentagon and by military strategists.
In mid-December, Conway again spoke of going to Afghanistan and why he believes that makes sense for the 189,000 active-duty Marines.
"(When) it comes time for Marine units to start leaving the country ... should we bring them home or should we start looking to put them where there is still an active fight, in this case Afghanistan? And we were prepared to do that. That's why young Americans join the Marine Corps -- to go fight for their country."
Bing West, a former Marine officer, senior government official and member of the Council on Foreign Relations who maintains close ties with the service's leadership, said the Afghanistan vs. Iraq debate will continue. The council is a nonpartisan group dedicated to researching and analyzing global trends.
"For the Marine Corps, the Afghanistan issue dwarfs anything else," West said in a recent interview. "It makes sense, but I don't expect it will be resolved until there is a new secretary of defense.
"It will depend on where they want to take the overall force," he said.
The lighter-equipped and less-vehicle-dependent Marine Corps is better suited for Afghanistan than is the Army, West said.
"The Marines are more reliant on dismounted forces, and that's what's necessary in Afghanistan," he said.
West has a close rapport with Gen. James Mattis, the former Camp Pendleton general who led the 2001 invasion of Afghanistan and the 2003 invasion of Iraq.
He wrote a book about one of the fights Mattis helped lead, the battle for the city of Fallujah in November 2004. West also authored a tome about the invasion, titled "The March Up," and says he believes Mattis will now play a large role in what happens in Afghanistan.
Mattis was promoted to four-star general in the fall and now heads the Joint Forces Command in Virginia and also has the NATO title of supreme commander for transformation.
"Because of (Mattis') background and combat experience, he will carry more moral authority in NATO than any other general," West said. "I think you are going to see some innovative ideas for Afghanistan come forward in the next six months."
That view was underscored in mid-December, when it was disclosed that military strategists are reviewing the forces' structure and tactics in Afghanistan with an eye toward placing more NATO and possible additional U.S. troops in the country.