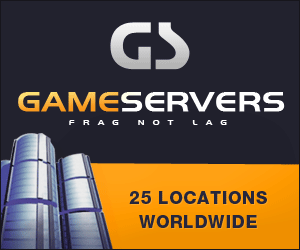 Washington Post
April 20, 2007
Pg. 3
Democratic Leader Reid Says War Is Already Lost

By Peter Baker and Shailagh Murray, Washington Post Staff Writers
TIPP CITY, Ohio, April 19 -- President Bush warned Thursday that pulling out of Iraq too soon would trigger a bloodbath akin to that of the Cambodian killing fields of the 1970s, while Senate Majority Leader Harry M. Reid declared that it is too late to stay because the war has already been lost.
On a day that reverberated with echoes of the Vietnam War era, Bush and Reid (D-Nev.) engaged in a long-distance debate over the lessons of history and the fate of the latest overseas war as part of a struggle over $100 billion in funding for operations in Iraq and Afghanistan. Reid cast Iraq as another Vietnam and Bush as another Lyndon B. Johnson, while the president described dire consequences if the past repeats itself.
"I want to remind you that after Vietnam, after we left, millions of people lost their life," Bush said here when an audience member asked about comparisons between Vietnam and Iraq. "The Khmer Rouge, for example, in Cambodia. And my concern is there would be a parallel. . . . The same thing would happen. There would be the slaughter of a lot of innocent life. The difference, of course, is that this time around, the enemy wouldn't just be content to stay in the Middle East; they'd follow us here."
His comments came a day after Reid raised the Vietnam War during a closed-door White House meeting. Reid expanded on that in a Senate floor speech and a news conference on Thursday. "I believe myself that . . . this war is lost and the surge is not accomplishing anything as indicated by the extreme violence in Iraq," he said, referring to the roughly 230 people killed on Wednesday in the worst death toll since Bush ordered more U.S. troops to Iraq in January.
Reid said he reminded Bush during their Wednesday meeting that Johnson refused to acknowledge that the United States was losing in Vietnam and sent more forces into battle -- at the cost of thousands of U.S. lives. The senator said he warned the president that Iraq will be his legacy, as Vietnam was for Johnson.
"I know that I was like the odd guy out yesterday at the White House," Reid said. "But I, at least, told him what he needed to hear, not what he wants to hear. I did that, and my conscience is clear."
The senator's remarks on Thursday triggered a torrent of Republican denunciations. White House spokeswoman Dana Perino said Reid's conclusion that the war is lost conflicts with the assessment of U.S. generals on the ground. "If this is his true feeling, then it makes one wonder if he has the courage of his convictions and, therefore, will decide to defund the war," she said.
House Minority Leader John A. Boehner (R), who traveled with Bush to his home district here, was even sharper in his response to Reid. "He is telling our enemies they have won," Boehner said.
The rhetorical back-and-forth punctuated the ongoing clash over war funding. House and Senate Democrats have passed spending bills to pay for operations in Iraq and Afghanistan, but the legislation would require Bush to begin withdrawing U.S. troops and would call for all combat forces to be out by next year. Bush has vowed to veto such a measure, which Congress plans to send him next week. The Democrats do not have enough votes to override a veto.
Bush usually avoids mentioning Vietnam and Iraq in the same breath, reluctant to embrace the notion that his war will be this generation's equivalent of the disastrous conflict of the 1960s and 1970s. But when an audience member raised the matter during a town hall-type forum at Tippecanoe High School, the president launched into a rare disquisition about the parallels and the distinctions.
"There's a lot of differences," he said. "First, the Iraqi people voted for a modern constitution and then set up a government under that constitution. Secondly, that's as opposed to two divided countries, north and south. In my judgment, the vast majority of people want to live underneath that constitution they passed." Another major difference, he said, is that "our military is an all-volunteer army and we need to keep it that way."
But Bush acknowledged some analogies. "There are some similarities, of course," he said. "Death is terrible." He noted that just as the Vietnam War was brought into American living rooms by television, the images of bombings and other massacres in Iraq have affected domestic views on the war. And he turned around the argument usually made by opponents, who compare Vietnam and Iraq, by asserting that the lesson of the past war was that a withdrawal carries deadly consequences.
As Reid back in Washington was comparing Bush to Johnson, Bush was asked by a friendly audience member how he could sleep at night with his bad poll numbers. "You know, I've been in politics long enough to know that polls just go poof at times," Bush said. He added that, when he leaves office, he will look in the mirror and know he stuck to his principles.
Yet, he returned to the subject a few minutes later, ruminating aloud on the nature of unpopularity in politics.
"Everybody wants to be loved," he said. Thinking for a second, he added: "Not everybody. But you run for office, I guess you do. You never heard anybody say, 'I want to be despised, I'm running for office.' But I believe, sir, in my soul that I have made the right decisions for this country when it comes to prosperity and peace."