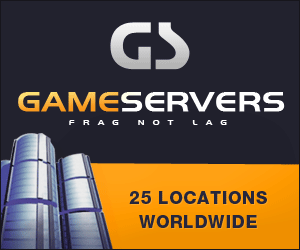 New York Times
May 25, 2007
Pg. B1
By Michael Wilson
WEST POINT, N.Y., May 22 — The graduating cadets of the United States Military Academy spent their final days here like scores of seniors, or firsties, before them: packing foot lockers and showing their mothers around gray buildings and sweeping lawns. All smiles. Even the lone cadet marching in full uniform in a parking lot under the hot sun — a form of punishment called "walking the area" — flashed a grin when a friend passed.
Lt. Col. David A. Jones was one of the graduates 22 years ago, in the class of 1985. Now 43 and a staff officer who works in the academy's leadership and ethics programs, he was smiling upstairs in his office, but his words betrayed his worry for the young men and women who will, in all likelihood, be leading other soldiers in Iraq next year.
"We can't provide them with all the solutions and all the answers," he said. "This is too complex."
The war in Iraq has hovered over the class of 2007, perhaps more than any class before. The 1,000-plus cadets who will graduate on Saturday were the first to enter West Point after the invasion of Iraq in March 2003. Most arrived on campus in June of that year.
The events of the last four years have directly shaped the curriculum at West Point, as instructors who for years taught the fine points of battlefield strategy found themselves leading drills with fake bombs made of pop bottles and clocks. "Ain't no front line anymore," Colonel Jones said. "It's all front line."
Today, role-playing sessions regularly descend into chaos. "I never did this when I was here in '85," he said. "We did road marches. We prepared the defense for defense operations. We were confident the enemy wouldn't hit us for 24 hours. That was our scenario."
Today's West Point cadets are taught how to react to surprise uprisings, often while accompanied by someone acting as an embedded television reporter. "We have a road march, and a crowd of people come in the middle of the road," Colonel Jones said. "There's a vehicle on the side. There's a camera, there's a kid with a bat, there's a pregnant woman."
On Tuesday, graduates from decades past arrived for the annual alumni review. Men in their 70s and 80s and the oldest living graduate, Brig. Gen. William B. Kunzig Jr., 97, of Minneapolis, class of 1932, stood as cadets marched past.
But in the West Point cemetery, a darker alumni story has been playing out since the class of 2007 arrived. Forty-nine West Point graduates have died in Iraq or Afghanistan since 2003, said the dean, Brig. Gen. Patrick Finnegan. The worst year was 2006, with 15 deaths. Most of the fallen, like this week's graduates, have birth dates in the 1980s, and died holding the rank of first lieutenant, the rank these graduates will probably earn next year. Four were from the class of 2003, eight from 2004 and three from 2005.
"It hurts them, because they know who the men and women are, and that they're a lot like them," General Finnegan said. "It strengthens their resolve."
Indeed, of the graduating class of 2007, 14 percent agreed to serve eight years of active duty instead of the required five, in exchange for being able to choose their branch of service, a privilege generally held for top students in a class. The largest number of cadets chose infantry, followed by aviation and armor.
For an instructor, it is more than the loss of a former student. A death is cause to question what is being taught to the current students. "I think we feel a deeper commitment to get them ready," Colonel Jones said.
The colonel, an impassioned speaker on the subject of a soldier's character, said he tears up every time he watches the first 20 minutes of "Saving Private Ryan." He has a favorite question for cadets: "What does 'right' look like?"
It has never been harder to answer than today in Iraq, he said.
A civilian becomes a threat in a blink. Or vice versa: a perceived threat turns out to be a civilian who means no harm. There is right or wrong, and there is shoot or don't shoot, both questions playing out together at noisy checkpoints, he said.
"Never do we want a soldier to hesitate before making the right decision," Colonel Jones said. "We teach them that self-defense is always afforded to them. Self-defense is an automatic go."
This week's graduates were completing their first year at West Point when the Abu Ghraib prisoner abuse scandal surfaced in 2004. "As soon as that situation broke," Colonel Jones said, snapping his finger, "we started talking about it."
Several graduating cadets said in interviews that they were ready to go overseas, and that the war in Iraq did not have a major influence on their decision to enter the academy in 2003.
"Was I nervous?" asked Cadet Marjana Mair, 23, of Yonkers. "I don't think it really was in my 50-meter range, like it's going to happen right away. At first, I still had my freshman and sophomore years."
A cadet sitting beside her, Miles Murray, 22, of Kerrville, Tex., said: "That's the thing about our class. We have been so right on top of it. She can give you a 30-minute lesson in Islam and I can give you 30 minutes on convoys."
Another cadet, Brandon Thomas, 22, of New Orleans, said: "For all of us here, it's like a fact of life. We know we're going to Iraq. It makes the training all the more real. Our class in general, a lot of us have become realists. My father and I had this discussion last night. He was comparing it to Vietnam. I was like, 'Dad, that's not my place to say.' "
His classmate, Cadet Bobby Ragsdale, 22, also from New Orleans, said that the roadside situations grew more complicated as the war progressed. "Now it's checkpoints, traffic control, things they wouldn't have stressed before," he said. "Walk along, look for anything suspicious. Are there civilians? What do they want? Candy? Or are they spotters for someone who wants to shoot us?"
The time at West Point matured the cadets in unexpected ways. Cadet Ragsdale, the class historian, said that 47 cadets are expected to be married, most in the days shortly after graduation, before shipping to a post. He is one of them.
Yet, Cadet Ragsdale said he is itching to get to Iraq. "I've been training for four years to do something, and I want to go do it," he said. "It would be weird if there wasn't a war going on. You'd go out and pretend there was a war."
He and Cadet Thomas said they were frustrated when the academy turned down their efforts to send hundreds of cadets to New Orleans after Hurricane Katrina. "People are so afraid to hurt us," Cadet Ragsdale said. "They treat us like porcelain dolls."
That treatment would seem to be at its peak this week, as cadets, marching across wide fields in their cutaway coats, their brass buttons and large hats with cockades, look like the toy soldiers patterned after their uniforms.
But Colonel Jones, in his office, already sees them in their next uniform, combat camouflage. He hopes they are prepared.
"You do what a grandfather does," he said. "And you try to keep it brief, because if you give them too much, then it gets lost."