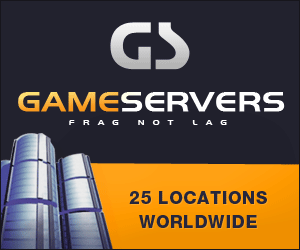 Media: AFP
Byline: n/a
Date: 18 October 2006
Body:
BAGHDAD, Oct 18, 2006 (AFP) - Iraqi Prime Minister Nuri al-Maliki ordered
the release Wednesday of a leading member of radical Shiite cleric Moqtada
al-Sadr's political organisation who was detained by US troops, state
television said.
Relatives and supporters of Sheikh Mazen al-Saedi confirmed he had been
released, while a Sadr spokesman said Iraqi interior ministry vehicles
brought him to the Shiite movement's offices in the Kadhimiya district of
Baghdad.
Sadr's organisation, which includes several thousand armed fighters,
complained Tuesday that Saedi, one of the party's precinct captains in
Baghdad, had been arrested by US troops along with five of his supporters.
The US military has thus far refused to confirm or deny the arrest but
state television quoted Iraq's national security adviser, Muwaffaq
al-Rubaie, as saying the prime minister had ordered his release.
"He was released," confirmed Sadr spokesman Hamdallah al-Rikabi, accusing
US forces of trying to provoke the movement into armed confrontation.
"Everybody knows that the Sadr Movement is a patriotic movement seeking to
fight terrorism. The occupation forces always choose to detain our members,
and only our members, because they want a confrontation.
"We are not too weak to face the occupier, but our leadership wants us to
remain quiet," he added, demanding that the Iraqi government issue a
statement to explain Saedi's brief detention.
American commanders privately accuse Sadr's Mahdi Army of being one of the
main forces behind Iraq's recent descent into sectarian bloodletting, and a
rise in the number of fatal attacks on US troops.
Maliki, however, warns it will be difficult to disarm a militia with such
popular support and has said that he vetoed a US plan to invade Sadr's
stronghold in the impoverished east Baghdad suburb of Sadr City.
Before news of the release emerged, several hundred Sadr supporters
gathered in the Shuala district of eastern Baghdad to protest Saedi's
alleged detention and demand both his release and "the end of the
occupation".
Activists chanted: "No, no to America! No, no to Israel!"
There were no weapons on display at the protest, unlike at some previous
rallies in Baghdad, where assault rifles and rocket launchers have been
openly paraded by masked Mahdi Army fighters.
"The occupiers have begun arresting the sons of this injured country. The
occupiers have never been defenders of freedom," said protest leader Sheikh
Hadi al-Mohammedawi, who had not heard the report of the release.
"They arrest the people of this area, which is a shelter for poor and
displaced, and leave the regions of terror," he alleged, implicitly
comparing Shiite east Baghdad to other areas roamed by Sunni insurgents.
Nevertheless, a threatened strike which was to have been organised in
Baghdad's hospitals and schools did not materialise, and the protest leader
read out a letter from Sadr himself calling it off.