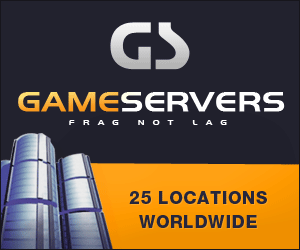 Washington Post
April 17, 2008
Pg. D6
Big Companies to Compete for Exploration, Production Rights
By Jonathan Stearns and Glen Carey, Bloomberg News
Iraq will open at least six major oil and natural-gas fields for exploration and production in the first bidding for licenses since the U.S.-led invasion in 2003.
Iraq, which pre-qualified international oil companies this week for the bidding, will open the southern fields of Rumaila North, Rumaila South, West Qurna and Zubair for exploration, Oil Minister Hussain al-Shahristani said in an interview in Brussels yesterday. In the north, international oil companies will be invited to develop the Kirkuk oil field and the Akkaz gas field.
"At least six giant fields will be included, including some gas fields," Shahristani said. "There will be other bid rounds next year, and more companies will be qualified as we go along."
Iraq aims to nearly double oil production to 4 million barrels a day in the coming years with the help of international companies, many of which have refused to invest in the country because of a lack of security and the lack of a federal energy law. No legislation has been passed because of disagreements over revenue sharing and oil-field development.
Iraq pre-qualified 35 of 120 U.S., European and Asian companies that submitted documents between Jan. 9 and Feb. 18 to participate in the licensing round, Oil Ministry spokesman Asim Jihad said Monday.
Exxon Mobil, the world's largest oil company, and Europe's two biggest, Royal Dutch Shell and BP, were among the 35, as were ConocoPhillips, Chevron and Total. Others included Russia's Gazprom, the world's largest natural-gas producer, and Lukoil, the Russian oil producer with the most overseas assets. Mitsubishi and Inpex Holding of Japan and China's Sinochem were also accepted.
The southern oil fields up for exploration have a production capacity of 1.71 million barrels a day and as much as 43 billion barrels in estimated reserves, according to the U.S. Energy Information Administration. Kirkuk has a production capacity of 250,000 barrels a day and reserves of 10 billion barrels.
Iraq produced 2.38 million barrels of oil a day in March, according to data compiled by Bloomberg. The nation has an estimated 115 billion barrels of proven oil reserves, behind only Saudi Arabia and Iran, according to BP figures.
Iraqi Prime Minister Nuri al-Maliki, who is visiting Brussels, told the European Parliament's Foreign Affairs Committee that the government is close to completing an agreement on an oil and gas law.
This would help with the country's economic development, Maliki said without providing more information. He also called for more cooperation on energy with Europe.