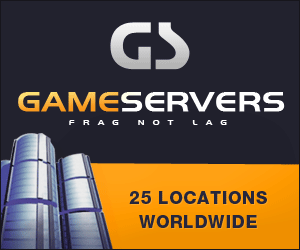 Media: AFP
Byline: Marwan Ibrahim
Date: 07 October 2006
Body:
KIRKUK, Iraq, Oct 7, 2006 (AFP) - The northern Iraqi oil city of Kirkuk was
deserted Saturday except for the rumble of military vehicles and the sound
of patrolling helicopters as a curfew and military operations kept
residents inside.
Iraqi police and troops were conducting raids across the city, hunting for
insurgents and unlicensed weapons in a bid to end a wave of assassinations
and bombings.
"These operations are the first of their kind in Kirkuk, with more than
14,000 police and soldiers supported by US helicopters," said Captain Emad
Jassim Khidr of Kirkuk police.
He added that all vehicles and pedestrian traffic had been banned and shops
closed during the open-ended curfew.
Roads into the city have also been closed and in some cases sealed with
newly dug trenches to cut down on rebel infiltration.
"We are tightening security on these entrances and searching the incoming
vehicles," said Khidr.
The new lock-down tactic is one increasingly being used by coalition forces
in troubled cities across Iraq, including Baghdad where trenches and
barriers are being built to control access to the capital.
In some cases, whole towns or neighborhoods have been surrounded by massive
earthen walls with limited guarded entrances in an effort to halt bombing
campaigns by insurgents opposed to the US-backed coalition government.
The operation in Kirkuk, however, came without warning at 6.00 pm (1500
GMT) Friday and angered many residents fearful at the impact on their
businesses of the open-ended curfew.
"We were not told of the curfew and our shops in the markets of Kirkuk and
Khan al-Tamir import vegetables from neighbouring countries like Iran and
Turkey," said stall-holder Azad Mahmud Taqi, 56, reached at home by phone.
"A long-running curfew will really hurt us," he warned.
The curfew is especially onerous for coming during the Muslim holy month of
Ramadan, during which households often spend the whole day preparing
elaborate meals for sunset, when they break their daytime fast.
Some store owners also worried about perishables shut up in closed stores.
"Our shops are full of pastries made early yesterday," said Jankiz Ochi,
who owns a pastry shop in downtown Kirkuk. "The closure of the shop due to
the curfew is doing us big harm."
Despite its volatile ethnic mix of Kurds, Arabs and Turkmen, Kirkuk has not
seen quite as much violence as the capital or confessionally divided areas
to its south and northeast, thanks in part to an argumentative, yet active,
provincial council.
In recent months, however, an insurgent campaign burst to life in an
apparent bid by extremists to provoke violence between rival Arab and
Kurdish factions vying for control of a city which sits on much of Iraq's
oil wealth.
In recent months, a string of car bombs has rocked Kirkuk, targeting its
various communities and threatening to plunge the city into chaos.
The Sunni militant group Ansar al-Sunna, an ally of Al-Qaeda, has been
singled out in particular for its role in the deadly attacks.
The operation coincides with a number of other security operations in Iraqi
cities.
Aside from Baghdad and the Sunni Arab western city of Ramadi, where
pacification efforts have been going on for months, Iraqi security forces
have been mounting house-to-house searches in the confessionally mixed city
of Baquba, north of the capital.