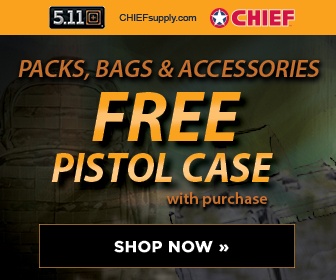 Los Angeles Times
November 9, 2006
Many belatedly learned of the outcomes, and reaction to the Defense secretary's resignation is somewhat muted.

By Louise Roug, Times Staff Writer
CAMP SPEICHER, IRAQ — Army Sgt. Chris Dyer, 24, had just returned to Iraq from his home in Pinson, Tenn. Getting back to this airfield near Tikrit had taken him three days — via Atlanta, Amsterdam and Kuwait. In that time, Americans went to the polls, the House of Representatives changed hands and his boss, Defense Secretary Donald H. Rumsfeld, resigned.
"Wow," Dyer said, momentarily speechless as he read the headlines on a laptop.
Sitting on a cot across the room, Spc. Jonathan Yoder also expressed surprise.
"That's odd," said Yoder, 24, of the 1st Battalion, 505th Parachute Infantry Regiment, 82nd Airborne Division. "I thought he'd stick it out. I'm sad to see him go."
Among U.S. troops in Iraq, reaction to the election and to Rumsfeld's departure was somewhat muted. Like Dyer and Yoder, many were late in learning the extent of the changes and also had their minds on other matters. "I'm more worried about my guys right now than what's happening in Washington," said Dyer, a member of the 2nd Battalion. "Did my boys make it in? Did they get enough sleep? Did they talk to their families?"
Dyer had cast an absentee ballot back home but otherwise had not paid much attention to politics recently. The last few weeks had been rough.
On Oct. 15, two of his men, Pfc. Stephen D. Bicknell and Sgt. Lester D. Baroncini Jr., were killed by land mines while traveling in their Humvee near a bridge in Samarra, a volatile city in the Sunni Arab heartland.
Dyer said he had stepped out of the Humvee moments earlier. "They were both good men," he said.
A few days later, his wife called. Jay, his 19-year-old brother-in-law, had been killed in a traffic accident.
During Dyer's emergency home leave, there was nothing to distract him. The only things he saw on TV: Iraq and the election. "I got really sick of it," he said.
For troops patrolling Samarra's trash-strewn streets, the American election seemed too distant an event, said Lt. James Lowry, a 26-year-old from Florida.
He judged the turnout among his men to be "less than the national average" but said the deployment had been a civics lesson of sorts: Many of his men have gained a keen understanding of politics in Samarra, if not stateside.
For his part, Lowry had tried to keep up with the issues and candidates in his state, despite sporadic Internet access.
"My motivation for voting is not Iraq," he said. "It's not 'yea' or 'nay' on that. It's not a referendum on deployment, but a vote for your representatives at home."
Sgt. David Batt, a 23-year-old Abrams tank gunner, said that his entire platoon had voted in the last presidential election but that turnout for the midterm vote was low.
"Not that we don't care, but we have other things to worry about," said Batt, a Texan with the 3rd Battalion, 8th Cavalry Regiment, 1st Cavalry Division. "We had to get our equipment ready and get on the plane. It wasn't really on the top of our priority list."
Pfc. Adam Conn walked up to his superiors. "When was the election?" he asked in earnest.
The men told him to go back to work.
Behind the outpost, Spc. Jed Young was building new latrines.
"My biggest concern is that everyone is going to be so turned off about the war that they'll go too far to the left and start cutting off funding for the military," said Young, 26, a California native.
"Hopefully, it can get us home earlier," said Pfc. Jimmy White, the Foxtrot Company cook who toiled over the stoves at Patrol Base Olson. White's father and brother did tours in Iraq as paratroopers.
"To me it's pointless being here," said White, a 22-year-old from Louisiana. "They can't even tell us what we're fighting for. I feel like we haven't really accomplished anything."
At the tent on the airfield in Tikrit, Dyer was reading a book about the Iraq conflict: "Fiasco," by Thomas E. Ricks.
Dyer, of Tennessee, voted for Democratic and Republican candidates in various races. He had just looked at the results online: The state had split.
"Just like me," he said.