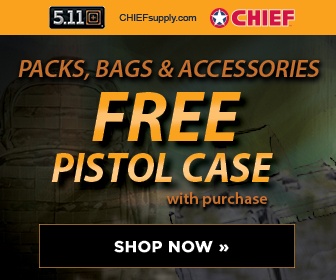 New York Times
March 3, 2008 By Michael R. Gordon
FORT HOOD, Tex. — The former No. 2 American commander in Iraq says that, without economic and political progress, it will not be possible to reduce substantially the current level of violence there.
Lt. Gen. Raymond T. Odierno said the American reinforcements and the adoption of a counterinsurgency strategy had succeeded in reducing attacks by insurgent and militant groups to the level of early 2005, or even late 2004.
But the number of attacks is still high. General Odierno said that literacy programs, vocational training and provincial elections that would enfranchise the country's minority Sunnis were needed to make additional security gains.
"In order to have another significant decline, it is going to take economic progress, governance progress, and I think that's the next step," he said. The general outlined his views in an interview on Wednesday at his Fort Hood headquarters and in a meeting with the editorial board of The New York Times earlier last month.
In mid-February, General Odierno, who is chief of the Army's III Corps, completed a 15-month tour as the day-to-day commander of military operations in Iraq. He has been nominated to serve as the Army's next vice chief of staff.
Surveying the military situation, he said the expanded American military presence and improvement in security had encouraged more Sunni volunteers to align themselves with the United States and had established a climate in which Iraqis had begun to tackle a long-deferred political and legislative agenda.
About half of the attacks carried out by militants are by Shiite groups, he said. The rest are primarily orchestrated by Al Qaeda in Mesopotamia, the Sunni insurgent group that is largely made up of Iraqis but that American intelligence says is foreign led.
The general said that Iran continues to train and finance Shiite extremists in Iraq and that Iran's goal is to ensure that the Iraqi state remains too weak to challenge Iran's increasing power. "What we have seen is a steady state, in terms of some of the Shia extremist activities that still occur that are supported by both training and funding by Iran," he said. "I think Iran's interests are a weak government of Iraq."
In an effort to elude detection, he said, the Iranians have sought to provide support in less apparent ways, like training a select number of Shiite militants in Iran who in turn train comrades in Iraq. "They are bringing the leaders over to train them so they can do training back in Iraq," he said.
General Odierno said the Iraqi Army planned to expand by 40 battalions this year but faced equipment shortages. "They are still lagging in being equipped properly to do this on their own," he said. "That will take a year or so to get that improved."
However, he stressed that a variety of economic and political steps were needed. One big problem, he said, is the large pool of young men who are not literate enough to be accepted into the Iraqi Army and police forces. Vocational schools and literacy programs are needed to provide an alternative to "being hired hands" for insurgent groups, he said.
General Odierno said the American military was supporting vocational programs along with the United States Agency for International Development. It was uncertain whether the Iraqi government would organize sustained and widespread job training.
In the political sphere, General Odierno said holding provincial elections would reduce violence over the long run by enfranchising Sunnis who had boycotted earlier elections. The Iraqi Parliament passed a measure last month calling for provincial elections by October, but it was vetoed by the Presidency Council. The United States is still pushing for the measure to be adopted and put into effect.
There has been considerable debate in the United States as to whether the withdrawal of American forces would galvanize the Iraqi government into action or undermine its tentative efforts at political reconciliation by encouraging Iraqis to cling to militias for protection.
General Odierno, along with Ambassador Ryan C. Crocker, are among those in the latter camp. The general said that many Iraqis concluded last year that American forces might be leaving soon as a result of Congressional opposition to the war, and that those anxieties peaked when Gen. David H. Petraeus prepared to testify to American lawmakers in September.
General Odierno said at the time Sunni and Shiite Iraqis were "separating themselves and trying to solidify their power bases so they could survive."
He added: "If they realize we are going to stay there, it strengthens them, in my mind, to be more unified, frankly. That's what I believe."
A related debate is over the wisdom of establishing a rigid schedule for shrinking the American military presence. Senator Barack Obama has said that if he is elected president he will withdraw all combat brigades within 16 months of taking office; Senator Hillary Rodham Clinton has said she will reduce brigades at the rate of one to two per month. Most military officers say they need more flexibility in adjusting force levels.
General Odierno was careful not to join the political debate, while offering a nuanced view.
"To set a timeline makes it more difficult if you don't do an assessment," he said. "You've got to constantly assess where we are at. And if we are making progress and everybody is moving forward, then you need to do an assessment: is it necessary to have a hard timeline? It might be better off not to have one. And I just want people to have an open mind as we move forward. That's all."