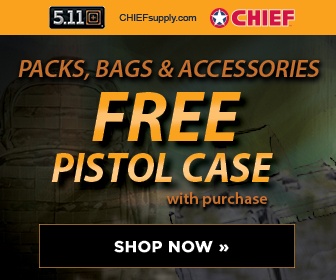 Wall Street Journal
June 17, 2008
Pg. 9
By Yochi J. Dreazen
WASHINGTON -- Iraq's foreign minister said he was optimistic that Iraq and the U.S. would be able to finalize a long-term security agreement by a July 31 deadline, crediting what he described as new "flexibility" by the Bush administration.
Hoshyar Zebari said the U.S. had made concessions such as dropping a demand for immunity for American security contractors and agreeing to create a U.S.-Iraqi operations center that gives Iraqi officials more input into future American military moves there.
But Mr. Zebari, in an interview, made clear that Washington and Baghdad remain divided over some components of the security deal, which is designed to establish a legal framework for American military operations in Iraq after a United Nations mandate expires at year's end.
The foreign minister said the biggest points of contention were how many bases the U.S. would be allowed to maintain in Iraq long term, and whether the U.S. military would retain the power to arrest Iraqi civilians and keep them in U.S. detention facilities. He said, however, that the U.S. had expressed a new willingness to accept limitations on its ability to detain and question Iraqi nationals.
The two sides also differ on whether U.S. troops will be immune from prosecution under Iraqi law.
"These issues are highly politicized in Iraq and highly charged," he said. "I believe a deal is within reach, but we have to be realistic about the obstacles."
A senior U.S. official in Washington familiar with the negotiations said he agreed with Mr. Zebari's assessment and said it was unclear if a deal would be struck in time. "It's a bit of a crapshoot at this point," the official said. "We're in the same ballpark, but we're not yet on the same field."
The differences highlight the difficulty of balancing the U.S. military's security operations in Iraq with the Iraqi government's growing push to expand its control over the country. Iraqi Prime Minister Nouri al-Maliki had made clear in recent days that he was uncomfortable with the U.S. proposals for the security deal, which he believes impinge on Iraqi sovereignty. He said last week that negotiations "had reached a dead end."
Mr. Zebari, speaking in his hotel suite here, said the U.S. concessions had narrowed the differences between Washington and Baghdad. He said Iraq was making concessions. He indicated that Baghdad had agreed to accept continued American control over Iraqi airspace and give American military personnel protections from Iraqi law.
More fundamentally, he said the Maliki government had dropped its demand that the U.S. formally agree to protect Iraq from foreign or internal threats. Mr. Zebari said Baghdad was instead willing to accept that U.S. forces would support Iraqi security forces in any such conflict -- an Iranian invasion, for instance, or a coup inside the country aimed at toppling the Maliki government -- through logistical and intelligence assistance but wouldn't necessarily take part in the actual fighting.
Mr. Zebari said he had a long telephone call with Democratic presidential candidate Sen. Barack Obama Monday and that he came away "reassured" that Sen. Obama wouldn't take steps that could jeopardize Iraq's recent security gains.
A critic of the Iraq war, Sen. Obama has promised to withdraw one combat brigade per month from Iraq to wind down the U.S. military presence there. His Republican rival, Sen. John McCain, has said he would bring most troops home by January 2013 but be willing to keep some forces there for decades if violence subsides. Mr. Zebari met with Sen. McCain in person Sunday.