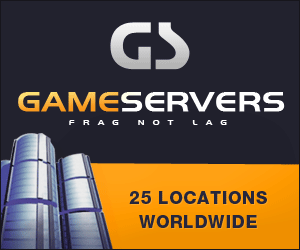 Washington Times
November 29, 2007
Pg. 1
Political strife trumps invite
By David R. Sands and Nicholas Kralev, Washington Times
One extremely close U.S. Middle East ally was conspicuous in its absence from President Bush's Annapolis summit Tuesday — Iraq.
Faced with a difficult political and military insurgency at home, and having to balance competing sectarian and diplomatic demands, the government of Prime Minister Nouri al-Maliki decided it did not have the time or resources to attend Mr. Bush's high-stakes gathering.
"We invited them. We thought that they could have made a positive contribution, and they chose not to come," State Department spokesman Sean McCormack said.
Foreign ministers or other top officials from 12 other Arab and Middle Eastern states, including Syria, which sent its deputy foreign minister, and Sudan, which sent its ambassador to the U.S., attended the talks. Arab League Secretary-General Amr Moussa was also on the official U.S. list of 54 countries and international organizations attending the summit.
Iraqi officials confirmed late last week they were invited to participate. But Labid Abawi, an official in the Iraqi Foreign Ministry, said Monday that Iraq would be a no-show.
"Iraq has received an invitation to attend the meeting in the United States, but will not take part in it for several reasons," Mr. Abawi told the Voices of Iraq, an independent news agency.
The agency quoted Mr. Abawi as saying the primary reason was the "busy schedule of the officials concerned."
Even as Mr. Bush was preparing for the Annapolis summit, he and Mr. al-Maliki were signing a separate "declaration of principles" setting out long-term goals for U.S.-Iraq economic, military and diplomatic cooperation, including the presence of U.S. military forces in the country.
Brian Katulis, a senior fellow at the Center for American Progress, said there was probably a "kernel of truth" in the Iraqi excuse, but added Mr. al-Maliki faced a "very difficult decision politically on whether to attend."
Iraq, he noted, had strongly supported Shi'ite Hezbollah militants in the summer 2006 war with Israel and has resisted recognizing Israel.
In addition, some of the Shi'ite parties backing Mr. al-Maliki's government have close ties to Iran.
Tehran was the loudest critic of the Annapolis gathering, publicly lambasting the decision of Arab countries such as Saudi Arabia and Syria to attend. U.S. officials privately said one of the key successes of Annapolis was to isolate Iran and unite countries in the region that fear Tehran's growing influence and military power.
In addition, militant cleric Muqtada al-Sadr, head of a Shi'ite militia movement that has clashed repeatedly with U.S. forces, warned late last week against Iraq's attendance in Annapolis, telling reporters in Baghdad that would amount to "explicit normalization of relations with Israel."
Mr. Abawi said the al-Maliki government supports the Palestinians, but denied that Sheik al-Sadr's threats played a role in the decision not to attend.
"This is a decision by the government. No bloc has anything to do with this," he said.
Secretary of State Condoleezza Rice and other U.S. officials have hailed the progress made in Annapolis, but key Arab leaders are more reserved.
Saudi Foreign Minister Prince Saud al-Faisal said his government will support the Israeli-Palestinian peace talks now scheduled, but told the Arab-language newspaper Asharq al-Awsat that Riyadh "will not be used as a tool for normalization" by Israel with Arab governments that refuse to recognize it.
"As to normalization, it is the natural outcome of achieving the just and comprehensive peace ... and not before then," the Saudi diplomat said.
Mr. Katulis said Iraq's failure to show up represented another comedown for Mr. Bush's Middle East policy, centered on transforming the region through the invasion of Iraq.
"The idea was that 'the road to Jerusalem' went through Baghdad," he said. "It's pretty clear the administration is in the cleanup mode."