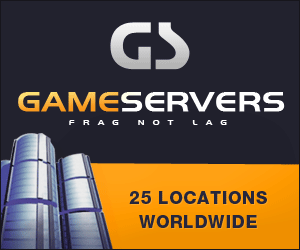 Media: AFP
Byline: Mira Oberman
Date: 13 October 2006
CHICAGO, Oct 12, 2006 (AFP) - Violence in Iraq forces the interior ministry
to budget a loss of 25 police officers each day to death or permanent
injury, a US security advisor said Thursday.
"We budgeted for 10 Iraqi policemen killed every day and 15 wounded in
action to the point where they had to be retired from action" in 2006,
Gerald Burke, National Security Advisor to the Iraqi Ministry of Interior
said.
Burke described the appalling conditions facing police whom he helped train,
to a meeting of the Democratic Policy Committee, which includes Democratic
legislators.
He blamed much of the current bloodshed on the US government's "failure to
recognize the importance of security in the immediate post-conflict
environment, in particular our failure to support the rule of law."
An army veteran with more than 25 years' experience in law enforcement,
Burke was one of six specialists sent to Iraq in May 2003 by the US
Department of Justice to conduct an assessment of the Iraqi criminal justice
system. His team recommended that 6,000 civilian police trainers and
advisors be sent to Iraq but the administration determined that only 1,500
were needed.
It was six months before any advisors arrived and there were only 24 of
them, he told the Senate Democratic Policy Committee Hearing. Funding was
not made available to train Iraqi police forces until eight months after the
war began even as insurgents attacked embassies, the Red Cross and the
United Nations.
By mid-2004 fewer than 100 civilian trainers had arrived, and Marines were
pressed into training the rest, he said.
"One of the unfortunate side effects of the militarization of the police
training mission was that the soldiers and Marines trained best at what they
knew best: military skills and tactics," he said.
"Issues such as the rule of law, human rights and treatment of suspects and
prisoners, the concept of probable cause under Iraqi law and policing in a
democracy received less emphasis."
The training process was appallingly short and completely inadequate, said
Stephen Pierson, a police officer who volunteered for military service so he
could help train Iraqi police.
Unlike US police officers who receive six months of intensive training,
Iraqi police were allotted one week. Because they were working in an
open-air stadium, classes could not be taught in the afternoon and the fifth
day of class was designated as a graduation ceremony.
"This in effect left only 16 hours of class time to teach up to 200
students, using an interpreter," Pierson said.
Senate Democratic Leader Harry Reid decried the fact that despite widespread
reports that Iraqi police officers "have actively engaged in or supported
the activities of sectarian militias," this was the first time that Congress
has examined the problem or looked to find a solution.
After nearly two hours of testimony, the senator was disheartened.
"We're spending three billion dollars a week in Iraq. I come to this hearing
hoping the 2,700 Americans who have died there and 22,000 who were injured
-- I hope it's going to amount to something," he said. "I don't leave this
hearing with a lot of hope or confidence that we're going the right way."