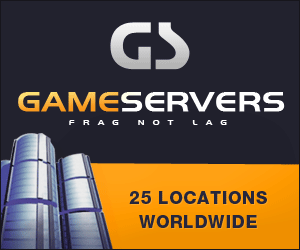 New York Times
April 10, 2007
Pg. 14
By Lizette Alvarez
As many as 13,000 National Guard soldiers from Arkansas, Indiana, Ohio and Oklahoma got an official heads-up yesterday that they should expect possible deployment to Iraq by year's end or in 2008, sooner than scheduled.
Most of these soldiers have already been deployed in the past few years, and several thousand have served at least one tour in Iraq, underscoring just how profoundly the National Guard's role has shifted since 2003.
The Guard will be deploying newly formed infantry brigade combat teams of about 3,500 soldiers. The teams are intended to integrate the Guard better with active-duty forces, and their creation makes its deployment cycles more predictable and helps it get the resources it needs to perform its mission.
While the announcement issued by the Department of Defense yesterday was not unexpected, it moves the National Guard in these four states higher up the priority list for equipment allotments. The Guard has experienced equipment shortages.
It also signals to families and employers that they should begin preparing for another long separation, although this time the deployment is not supposed to exceed one year.
Many families of National Guard soldiers, who tend to be older than active-duty forces, have a particularly hard time coping with long deployments. The soldiers often have children, and because their families may live far from the resources and culture of military centers, they can feel a keener sense of isolation. Employers, particularly small-business owners, also feel the strain of long deployments because they have to reinstate soldiers on their return.
In some cases, families face financial hardship when a soldier deploys. In others, the soldiers wind up making more money.
Still, some soldiers say they view their deployment or redeployment to Iraq as a part of the job. The fact that they may be deploying sooner than expected, in some cases two years sooner, is not good news for them, but for many, a sense of duty prevails.
"As far as multiple deployment, I don't know anybody who is jumping up and down for joy," said Staff Sgt. Kelly W. Collier, 35, an intelligence analyst who is part of the 39th Brigade of the Arkansas National Guard, one of the four brigades to receive an alert.
Sergeant Kelly last deployed to Iraq in 2004. "I have five children," he said. "It's tough. The first go-around was almost unbearable at times. I won't deny that. It was very, very difficult."
"Thirty-two hundred soldiers have given up their lives, and their families have sacrificed in the hope of making us safer," Sergeant Kelly added. "I don't think any Democrat wants us to be unsafe and I don't think any Republican is a warmonger. But we've started down this path, and I think about those 3,200 guys."
Sgt. Matt Sciranka, 23, of the Ohio National Guard, has already served in Tikrit, Iraq. In 2004 Sergeant Sciranka was part of an engineer battalion that put up buildings and other structures. But that did not deter him from recently re-enlisting for six more years.
"I figured that there might be another deployment along the way," said Sergeant Sciranka, who attended Ohio State University in the evening. "It doesn't really bother me. I love the military and want to do whatever the country needs me to do."
His mother, on the other hand, wants to keep him as close as possible, in part because Sergeant Sciranka's twin brother is also on the possible deployment roster.
"It's Mom being Mom," he said. "She feels the war needs to finish up, that our mission needs to be completed. She doesn't want to see me go again."
Despite the war, the National Guard offices in Oklahoma and Ohio say they have not struggled to find recruits or retain soldiers. In a way, now that the war is clearly a part of their mission and bonuses have increased, finding soldiers has become less arduous, officers in both offices said.
Maj. Gen. Harry Wyatt III, the adjutant general of Oklahoma, said the alert, which should lead to mobilization orders later in the year, had one clear-cut benefit. Oklahoma's 45th Infantry Brigade Combat Team, which was not expected to deploy until 2010, is now promised the equipment it sorely needs to train and serve in Iraq.
"There is a shortage of equipment," General Wyatt said. "We don't have enough rifles, night vision goggles, Humvees. We need the equipment by summer to do an efficient job."
Of the 3,500 Guard members in the Oklahoma brigade, 75 percent to 80 percent have been deployed somewhere — be it Iraq, Afghanistan, Kosovo — at least once. An estimated 35 percent of the Oklahoma Guard's troops will be deployed next year, if the mobilization orders come through.
Steve Barnes contributed reporting from Little Rock, Ark.