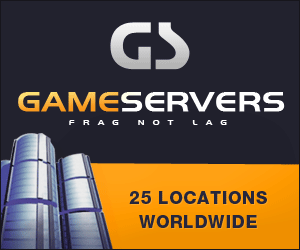 Media: The Associated Press
Byline: By ANNE GEARAN
Date: 06 October 2006
Body:
BAGHDAD, Iraq_Secretary of State Condoleezza Rice warned Iraqi leaders on
Thursday they have limited time to settle their differences and that the
escalating waves of violence are intolerable.
On a visit five weeks before congressional elections in the U.S., Rice also
insisted the Bush administration has been honest with Americans about the
costs and stakes in Iraq.
Administration officials recently have found themselves defending their
conduct of the war, and Rice's remarks reflected the political toll for the
White House from an unpopular conflict.
"This is really hard going," Rice told reporters during her stop in the
Iraqi capital. "Not only do I believe that the president has been clear with
the American people that this is a struggle, he's been clear with the
American people why he thinks it's a struggle that needs to be waged."
After meetings in the Mideast with Arab and Israeli leaders, the top U.S.
diplomat came to Iraq to tell sometimes squabbling leaders they have a short
window to resolve disputes that she said are spurring sectarian and
insurgent violence.
While killings among Iraqis have not abated, American casualties also have
spiked recently.
Car bombs killed four people and wounded 28 in Baghdad on Thursday. At least
23 U.S. soldiers have died since Saturday; most were in Baghdad amid a
massive security sweep by U.S. and Iraqi forces.
Rice said the U.S. role is "to support all the parties and indeed to press
all the parties to work toward that resolution quickly because obviously the
security situation is not one that can be tolerated and it is not one that
is being helped by political inaction."
In a series of meetings with leaders representing most ethnic and religious
factions, Rice delivered a blunt message about how Americans do not see the
history behind ethnic and sectarian splits, said a senior State Department
official present at the sessions.
The official, who spoke on condition of anonymity because the meetings were
confidential, said Rice also said Americans need to see Iraqis working
together rather than killing one another.
Rice met with Prime Minister Nouri al-Maliki and other officials as the
sectarian cycle of revenge killings between Shiites and Sunnis threatened to
undermine his government. Shiite and Sunni parties in al-Maliki's coalition
accuse each other of backing militias.
Al-Maliki told Iraqi state TV on Thursday that the country is in the final
stage of "confronting the security challenge" and that security would be
achieved "within the two or three months to come."
Rice said Iraqis themselves must settle difficult problems such as the
division of oil wealth, possible changes to the constitution and the desire
for greater autonomy in various regions.
"Obviously the security side and the political side are linked," Rice told
reporters.
In an interview with The Associated Press, al-Maliki said that once the
Iraqis work out their differences, "the political solution must be
obligatory, one that all parties adhere to. The presence of parties with
militias in the government is not acceptable."
Rice described the task as "the ability to get everybody to understand
precisely how their interests are going to be represented and how their
interests are going to be served in this political process."
Al-Maliki made curbing Baghdad violence his first priority after taking
office in the spring. But curfews and other measures have failed to make
much difference.
On Monday, al-Maliki announced a security plan to unite the feuding parties,
creating local committees in which Sunnis and Shiites will work together to
manage efforts at quelling the violence on a district-by-district level.
Contentious details of the plan must be worked out, and Shiite and Sunni
parties twice have put off negotiations.
"This is, of course, a time of challenge for the Iraqi people," Rice said
after a brief meeting with al-Maliki. "They are a committed people and we
know they will overcome these challenges."
Rice's plane circled the Baghdad airport for 35 minutes before landing
because of a threat from "indirect fire" _ mortar rounds or rockets _ in the
airport area, State Department spokesman Sean McCormack told reporters.
In Washington, U.S. Senate Democrats issued a press release Thursday calling
attention to the growing number of U.S. casualties and a record level of
bomb attacks in Baghdad.
In AP-Ipsos polling last month, more than half of Americans said the United
States was losing ground in Iraq. About 40 percent approved of President
Bush's job performance.
Rice disputed that the administration has been less than candid about Iraq.
Now in its fourth year, the conflict has claimed more than 2,700 American
lives and cost more than $300 billion.
A new book by journalist Bob Woodward about the wartime White House, asserts
that the administration routinely has understated the difficulties and
fudged hard truths in Iraq.
"I would say, go back and look at any presidential speech in the last year
and the discussion of the fact that this is very tough going is in there,"
Rice said.