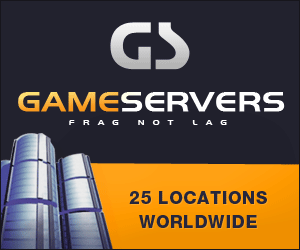 Washington Times
November 21, 2006
Pg. 1
By David R. Sands, The Washington Times
Iraqi President Jalal Talabani yesterday agreed to travel to Tehran this weekend for an unprecedented three-way summit with Iranian President Mahmoud Ahmadinejad and Syrian leader Bashar Assad to deal with Iraq's raging insurgency.
The Bush administration repeatedly has refused to deal directly with the Iranian and Syrian leaders, and the meeting this weekend could be a move by Tehran and Damascus to pre-empt an expected shift in U.S. policy to find a regional solution to Iraq's woes.
Key Iraqi lawmakers yesterday confirmed reports swirling in the Arab-language press of the three-way summit, according to the Associated Press. Iran's invitation came as Syria and Iraq announced the restoration of formal diplomatic ties after a break of 24 years, capping an unexpectedly warm visit by Syrian Foreign Minister Walid al-Moualem to Baghdad this week.
"All three countries intend to hold a three-way summit to discuss the security situation and the repercussions for stability of the region," Iraqi lawmaker Ali al-Adeeb, a close aide to Prime Minister Nouri al-Maliki, told reporters in Baghdad.
Said Mr. al-Moualem, "The stability of Iraq is a very important part of the stability of Syria."
The United States has accused both Syria and Iran of backing groups trying to undermine Iraq's fledgling democratic government, citing in particular Tehran's ties to Shi'ite militias not under the control of Iraq's central government.
But there has been intense speculation about a change of course in Washington since the midterm elections and about the pending report from an independent panel looking into U.S. alternatives in Iraq.
Former Secretary of State James A. Baker III, a longtime adviser to the Bush family and head of the commission, met with Mr. al-Moualem for extensive talks in September. British Prime Minister Tony Blair, President Bush's closest ally in the Iraq war, also has lobbied for direct contacts with Syria and Iran.
The State Department said yesterday the United States did not feel "snubbed" in being excluded from the Tehran gathering, and that it was up to Iraq to determine its relations with its neighbors.
"If [the Iraqis] believe this is a positive opportunity for them, then they are more than welcome to go ahead," said spokesman Tom Casey. "They don't need our invitation or approval to do so."
U.S. military spokesman Maj. Gen. William Caldwell, briefing reporters in Iraq, said that between 70 and 100 foreign fighters are still crossing each month along the lengthy Syrian border.
Arab-language press accounts in recent days reported details of a far more extensive accord that could be on the table in Tehran.
Citing Iraqi government sources, the Baghdad newspaper Azzaman over the weekend reported that Mr. al-Moualem's visit was meant in part to discuss a "partnership" among Iraq, Iran and Syria and a series of coordinated steps to stabilize the security situation inside Iraq.
Under the accord, Iraq would repeal the law barring members of Saddam Hussein's Ba'ath Party -- who had close ties with their Syrian counterparts -- from government posts and would move to expel fighters from the anti-Iranian Mojahedin Khalq still based inside Iraq.
Both Syria and Iran would move to tighten their own borders against foreign fighters infiltrating into Iraq, and Iran would "deal with" al Qaeda figures inside its borders with suspected ties to terrorists in Iraq.
The announcement of the Tehran meeting came as at least four dozen Iraqis and a U.S. soldier and U.S. Marine were killed in sectarian and insurgent attacks.
Among the dead was Walid Hassan, one of Iraq's most popular comedians, whose weekly satirical television show "Caricature" mocked Iraqis, U.S. forces and anti-government groups alike. Mr. Hassan was shot by gunmen while driving in western Baghdad.
At least 47 American troops have been killed in Iraq since the beginning of the month.
This article is based in part on wire-service reports.