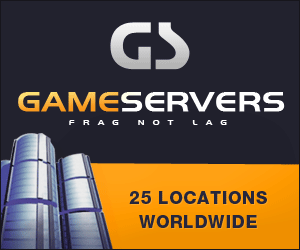 Boston Globe
June 30, 2008
Attacks by women rise to more than 20

By Sebastian Abbot, Associated Press
BAGHDAD -- Iraqi guards opened fire on a female suicide bomber yesterday and triggered her explosives belt before she reached their headquarters, foiling the latest of more than 20 suicide missions by women this year, military officials said.
The bomber was targeting the headquarters of an awakening council - Sunni volunteers who have turned against insurgents - about 60 miles northeast of Baghdad. One of the guards was wounded in the blast, the Iraqi military said.
The number of female suicide attackers has risen from eight in 2007 to more than 20 so far this year, according to US military figures. Including yesterday's attack, at least nine have occurred in Diyala Province, a former Al Qaeda stronghold where the extremist group is trying to regroup after setbacks last year.
A female suicide bomber struck outside a government complex a week ago in Baqubah, the capital of Diyala Province, killing at least 15 people and wounding more than 40, according to US and Iraqi officials.
The attacks are part of an uptick in violence against Iraqi security forces and local administrations.
A truck bomb detonated by remote control yesterday killed six policemen and an awakening council member in Duluiyah, about 45 miles north of Baghdad, said police Colonel Mohammed Khalid.
In other violence, gunmen killed the head of Basra's intelligence department Saturday in a drive-by shooting in eastern Baghdad, local police said, speaking on condition of anonymity because they were not authorized to talk to the media.
Brigadier General Jabar Musaid, who played a leading role in the recent government crackdown against Shi'ite militias in Basra, was visiting relatives in a neighborhood controlled by militiamen loyal to radical Shi'ite cleric Moqtada al-Sadr.
Asked about the increased violence, US Ambassador Ryan Crocker said Iraqi militants remain "resilient and determined" despite an overall improvement in the security situation.
"They have a capacity to hit back and that's what we're seeing, both from Al Qaeda and its allies and from extremist Shia militias," Crocker told CNN yesterday.
Prime Minister Nouri al-Maliki of Iraq has been stepping up pressure on extremists in recent months, launching operations against Sunni militants in Mosul and Shi'ite militiamen in Baghdad, Basra, and Amarah. Those operations are aimed at restoring government control to strategic areas of the country where armed groups have held sway for years.
But the ongoing crackdown backfired when a relative of the prime minister was killed early Friday in a raid on Hindiyah, about 12 miles east of Karbala, local officials said.
Ali Abdul-Hussein, reportedly a cousin of Maliki, was shot dead in a raid conducted by 60 US soldiers supported by four helicopters and a fighter jet, the provincial police chief, Raed Shakir, said.
Officials close to the prime minister said the killing enraged Maliki, who has been locked in negotiations in recent months over a long-term security agreement with the United States.
Maliki demanded an explanation from the Americans, who promised an investigation into the killing, the officials said, speaking anonymously because they were not authorized to talk to media.