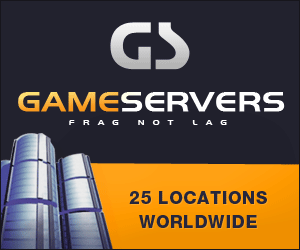 by Joelle Bassoul
BAGHDAD, Nov 22 (AFP) - Iraq's government stands ready to "help" insurgents
wanting to lay down their weapons, a top government official said Tuesday in
the latest bid to encourage political reconciliation in the war-torn
country.
"We are not bent on revenge. We will help any party wishing to disarm," Vice
President Adel Abdel Mehhi told reporters.
On the other hand, "the government will strike back forcefully against all
acts of violence and terrorism", he warned.
The Shiite leader did not elaborate on the government's offer, but his
comments came just two days after President Jalal Talabani said he was
prepared to hold talks with insurgents.
"To those who took up arms to end the occupation, we say that the solution
will not come through weapons but through political dialogue and democratic
means," Talabani said in Cairo where he attended an Arab League-sponsored
meeting of Iraq's rival factions.
The meeting ended Monday with a decision to hold a reconciliation conference
in late February in Baghdad where they would discuss a timetable for the
withdrawal of US-led forces from the country.
This was the first time Iraqi officials openly spoke of setting such a
timetable and of holding talks with rebels with an agreed agenda.
Iran's supreme leader Ayatollah Ali Khamenei on Tuesday also weighed in on
the question during a visit by Talabani whom he urged to push for such a
withdrawal.
"The presence of foreign troops is damaging for the Iraqis, and the Iraqi
government could ask for their departure by proposing a timetable," Khamenei
said.
The UN Security Council this month renewed the mandate of US-troops in Iraq
until the end of 2006, but specified this was subject to review by the Iraqi
government.
The three-day conference in Cairo brought together more than 100 Iraqis from
different political groups and was widely seen as an effort to bring Sunni
Arabs back into the political process ahead of the December 15 general
elections.
"It is one of the most important steps that has ever been taken," Hajem
al-Hassani, the Sunni speaker of parliament, told AFP. "I hope it will be
followed by others, particularly concerning the elections in December."
Following their boycott of parliamentary elections in January, Sunni Arabs
have been largely excluded from the political process.
Setting a timetable for a foreign troop withdrawal has been a main Sunni
demand.
But the US-led coalition had consistently refused to say when its troops
would leave and the Iraqi government -- dominated by Shiites and Kurds --
has in the past warned against a hasty withdrawal.
The US ambassador to Iraq, Zalmay Khalilzad, hinted however on Monday that
it was "possible to begin adjusting our forces downwards, meaning begin to
withdraw, some forces beginning next year".
Meanwhile, Masud Barzani, a top Kurdish leader and the president of the
local assembly in the northern Kurdish territory, Tuesday decried the
declaration of principles that was agreed in Cairo.
The statement condemned terrorism, but also asserted that "resistance is a
legitimate right for all peoples".
"We don't call what is happening in Iraq resistance, but terrorism," Barzani
told the Kurdish regional assembly. "Foreign forces are liberating forces,
not occupying troops."
A US official in Baghdad, declining to be named, also criticised the Cairo
reference to resistance, insisting that deadly attacks on civilians or
soldiers were acts of terrorism.
On Tuesday, in further evidence of Iraq's continuing instability, a mortar
round landed during a ceremony in Tikrit attended by Khalilzad and other top
officials.
There were no injuries, a US military spokesman said, but the ceremony, held
to mark the handover by US forces to Iraqi authorities of a former Saddam
Hussein palace complex on the outskirts of the town, was briefly
interrupted.
A senior minister from Iraq's Shiite-dominated government, meanwhile, denied
allegations that he commands death squads targeting the Sunni minority and
ordered the torture of suspected rebels in a secret prison.
"It's nonsense. Only a few detainees were punched and hit, and it wasn't a
secret bunker," Interior Minister Bayan Baqer Solagh told The New York Times
in an interview published Tuesday.