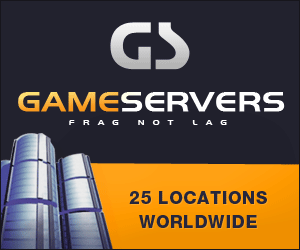 By SAMEER N. YACOUB - Associated Press Writer
BAGHDAD, Iraq - (AP) Iraqi authorities on Saturday eased some of
the tight security measures imposed for this week's parliament elections,
lifting the ban on traffic and opening all border crossings except along the
frontier with Syria.
The Syrian border will reopen in the coming days, officials said,
without offering any explanation for why it remained shut.
There was little violence around Iraq for a third day. Ppolice in
the northern city of Kirkuk reported that unidentified gunmen opened fire on
a squad car, killing one officer and seriously injuring another.
An election official said it could be 10 days before results from
Thursday's election are released and called on Iraqis to be patient.
"We want to announce the elections results as soon possible so that
the public can rest," Abdul-Hussein Hendawi said. "Getting the final
elections results may not happen before 10 more days, maybe more, maybe
less."
He cautioned there was no official date for their release because
the commission was "taking the needed time to review the complaints" made
about the handling of the election and expected to get more.
Hendawi said about 200 complaints had been received so far,
including numerous reports of violations at some of the 15 polling stations
set up outside Iraq. He refused to identify the countries involved in those
complaints.
He also said there still was no figure available for how many of
Iraq's 15 million registered voters cast ballots. Election officials have
estimated that up to 11 million people may have gone to the polls, which
would be about 70 percent.
A leading politician from the once dominant Sunni Arab minority
reaffirmed Saturday that his party was ready to try to form a governing
coalition with political groups from other Iraqi groups.
Adnan al-Dulaimi, a former Islamic studies professor who heads a
Sunni Arab bloc that is expected to have a voice in the new 275-seat
National Assembly, said he would even be willing to work with the now
governing United Iraqi Alliance, which is based in Iraq's Shiite majority.
He said a strong power-sharing government was important to
"safeguard the rights of Iraqis."
On Friday, he predicted that Shiite religious parties will be unable
to form a government _ even though they are widely expected to take the
largest number of seats. That would open the way to a coalition of Sunnis,
secular Shiites and Kurds, he said.
Two senior U.S. officials also called for a broad-based government
and asked Iraqis to be patient as the ballots are counted.
"All reports indicate that Iraqis from all communities and regions
turned out in large numbers with only limited reports of violence and
irregularities," U.S. Ambassador Zalmay Khalilzad and the top U.S.
commander, Gen. George W. Casey Jr., said in a joint statement.
"This is a signal that the people of Iraq have chosen to become
active participants in their country's future."
President Bush was to make a nationwide address on Sunday about
Iraq. On Friday the White House called the election historic. "We now are
entering a critical period for our mission in Iraq," spokesman Scott
McClellan said.
On Friday, Casey told Pentagon reporters in a video teleconference
that he will make recommendations in the next few weeks about troop
withdrawals from Iraq.
But he sought to dampen expectation that a successful election alone
would end the insurgency and predicted insurgents may escalate their attacks
to demonstrate they "are still strong and a factor to be reckoned with."
U.S. officials see al-Dulaimi, who leads the Iraqi Accordance Front,
as a possible intermediary who could persuade some Sunni-led insurgent
groups in restive Anbar province to join the political process.
Al-Dulaimi thanked insurgent groups for keeping to a pledge not to
carry out attacks during Thursday's elections. Sunnis Arabs had boycotted
the Jan. 30 elections, many heeding a warning by such groups not to vote.
"The resistance groups committed themselves not to attack but to
protect voting centers and not allow any other group to attack them. They
kept their promise and we thank them for this," he told a news conference.
In an Internet statement Friday, the Islamic Army in Iraq, a major
insurgent group, said it was responsible for the absence of widespread
election violence because it wanted to avoid harming Sunni Arab voters.
The statement, which could not be immediately verified, added that
the group did not believe in democracy, only God.
Al-Dulaimi's prediction that the Shiites would be unable to form a
government is by no means a certainty. Shiites account for about 60 percent
of the country's 27 million people, and turnout in the Shiite heartland of
southern and central Iraq was reported high.
Under the newly ratified constitution, the party with the biggest
number of seats gets first crack at trying to form a government than can win
parliament's endorsement. That is likely to be the coalition of Shiite
religious parties that dominate the outgoing government.