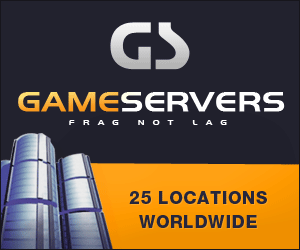 Los Angeles Times
February 28, 2007
Attacks on civilian targets in Baghdad continue despite the new security plan.

By Tina Susman, Times Staff Writer
BAGHDAD — Two weeks after a U.S.-Iraqi security crackdown was launched here, bombers struck popular gathering spots including an ice cream parlor and a kebab shop Tuesday, killing at least eight people.
Police in the capital also reported discovering the bodies of 31 men who had been shot, apparent victims of Shiite death squads. The U.S. military reported the deaths of five more American troops.
Rage and frustration in Baghdad over the continuing bloodshed was accompanied by a sense of confusion over reports of an afternoon incident in Ramadi, where officials said a bomb explosion at a soccer field killed 18 children ranging in age from about 6 to 12.
The reports, which could not be independently verified, led to angry statements by officials including Prime Minister Nouri Maliki, who denounced the "crime against children in their innocent playgrounds" and blamed "criminal gangs."
Other reports, however, raised questions over whether anyone was killed in the Sunni-dominated city in Al Anbar province.
The U.S. military said it set off a controlled explosion in Ramadi in the afternoon that went awry, sending shrapnel and glass flying and injuring 31 people, including several children.
None of the injuries was life-threatening, said Lt. Col. Josslyn Aberle, a military spokeswoman.
"I know there are reports children were killed out there. Those are incorrect," Aberle said, adding that the military had no reports of any other blasts in Ramadi.
Whatever the case in Ramadi, attacks continue relentlessly across Iraq despite the launching Feb. 13 of the new security plan. The deadliest have struck civilian targets and bore the hallmark of Sunni insurgents.
In the last week, bombers have hit a college campus, a Sunni mosque whose imam had spoken out against the insurgency, and a government building where the Shiite vice president, Adel Abdul Mehdi, was due to speak.
The vice president escaped with minor injuries Monday, but the attacks, in addition to the slew of bombings Tuesday, have left some Iraqis despairing of the government's ability to provide adequate security.
Iraqi officials are portraying the bloodshed as a last gasp by militants trying to derail the plan, which aims to put thousands more troops on the streets of Baghdad and in neighboring Al Anbar.
"It is expected that they would try to intensify their activities to abort the plan and make people say the plan is a failure," said Sami Askari, a Shiite Muslim lawmaker, who blamed the violence on Sunni Muslim radicals. "It is unrealistic to achieve a goal like controlling Baghdad over a short period of time. The terrorist groups will try with all their arsenal of weapons and explosives to make the plan fail."
Those words, however, were no comfort to Iraqis caught up in the bloodshed.
"Every place is now becoming dangerous," said Muaataz Jawad, a Shiite college student who survived a bombing at his university Sunday and who had worked with the Iraqi commission that helped organize national elections in 2005.
"It was dangerous, and we were the target of snipers, but I was enthusiastic at that time. I regret it now," he said Tuesday of his election work. "I am not seeing any achievements, only traffic jams and more explosions."
Haidar Mohammed, a Shiite shopkeeper who works near the scene of one of Tuesday's attacks in Baghdad, was not as pessimistic but said he did not expect to see much change anytime soon.
"I still have faith in the government, but many times they give promises that they cannot fulfill," he said. "The plan has some deficiencies, but I think it will succeed eventually."
The attacks in Baghdad began about 1 p.m. when a bomb exploded outside the Faris chicken restaurant in Karada, a mainly Shiite neighborhood. At least two people died, four were injured, and several cars parked nearby were damaged.
Police said a bomber at the Abu Ali restaurant in downtown Baghdad ate lunch before leaving behind a sack filled with explosives. Three people were killed and 13 injured. Three more people were killed when a suicide car bomber struck near an ice cream shop in Karada.
Two people died when mortar shells landed in a mixed Sunni-Shiite neighborhood south of Baghdad.
In Mosul, north of the capital, a car bomb exploded outside a police station, killing six officers. In Khaldiya, west of Baghdad in Al Anbar, a mortar attack in a market killed eight people.
The number of bodies found in Baghdad was the highest in the last two weeks, according to a tally kept by The Times and based on police and morgue reports. The toll suggested a possible resurgence of Shiite death-squad activity as Sunni Arab bombings persist.
Sunnis accuse the Maliki government of not doing enough to control Shiite militias and say the new security plan is focusing on Sunni neighborhoods while Shiite strongholds of Baghdad such as Sadr City are largely left alone. Iraqi police, backed by U.S. troops, apparently sought to counter that accusation with a predawn raid in Sadr City that brought angry protests from residents whose homes were searched.
Ibrahim Hussein said three of his sons were detained when forces burst into his home about 3 a.m.
"They handcuffed us. They stood … on my back," he said, referring to the Iraqi police. "We expected better than the life we were living under Saddam [Hussein]'s time. That time our houses were raided but under different pretexts. At least before it was better in the sense that it had an official stamp."
His frustration showed the challenge Iraqi and U.S. forces face as they try to convince Iraqis of their neutrality in the sectarian war.
Also Tuesday, police in Diwaniya, south of Baghdad, announced the arrests of 157 more suspected members of a Shiite cult whose followers had planned to attack the country's leading Shiite clergy last month in the belief it would hasten the dawn of a new age.
According to authorities, at least 263 members of the group, known as Heaven's Army, were killed in a gun battle with U.S. and Iraqi forces who got wind of the plot to attack religious leaders in Najaf on Ashura, one of the holiest days on the Shiite calendar.
Iraqi officials say the group's leader claimed to be a revered Shiite saint who would usher in a better world. He was killed in the fighting. Since then, police have continued to round up dozens of his alleged followers.
The U.S. military, meanwhile, announced the deaths of five American troops, including Spc. Ethan J. Biggers, who died Saturday of wounds suffered March 5, 2006, the statement said.
A separate military statement said three U.S. soldiers died Tuesday when their vehicle hit a roadside bomb southwest of Baghdad, and another died Monday in a similar incident.
At least 3,161 U.S. troops have died in Iraq since the U.S.-led invasion of March 2003, according to the website icasualties.org, which tracks casualties in Iraq and Afghanistan.
Times staff writers Saif Hameed and Raheem Salman and special correspondents Saad Fakhrildeen in Najaf and others in Ramadi, Baghdad and Hillah contributed to this report.