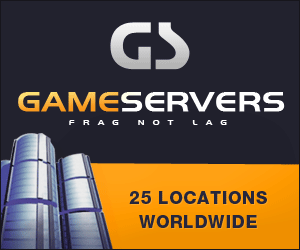 Media: The Associated Press
Byline: ALI AKBAR DAREINI
Date: 12 September 2006
TEHRAN, Iran_Iraq's prime minister made his first official visit to Iran on
Tuesday, asking Tehran to prevent al-Qaida militants from slipping across
the border to carry out attacks, an Iraqi official said. Iran's president
promised to help Iraq establish security.
The visit by Prime Minister Nouri al-Maliki reflected the complex
relationship between mostly Shiite Iran and Iraq's government, dominated by
Shiite allies of Tehran. Ties have grown stronger between the two, including
new oil cooperation.
But at the same time, the United States _ the Iraqi government's other top
ally _ has repeatedly accused Iran of interfering in Iraqi politics and
allowing insurgents to cross the porous 1,000-mile border, claims Iran
denies.
Haidar al-Obadi, a parliament member from al-Maliki's Dawa Party, said
"there are al-Qaida members and al-Qaida strongholds in Iran."
He said the militants have been "taking advantage of the long border" to
smuggle weapons and people into Iraq "most likely without the Iranian
government's knowledge."
"We ask Iran for cooperation in controlling the border to prevent any
al-Qaida exploitation of the border," he told The Associated Press in Cairo,
speaking in a telephone interview from Baghdad.
Tehran says it has no interest in fomenting instability across the border.
Iran says that some al-Qaida operatives may have illegally passed through
Iran from Afghanistan months before the Sept. 11, 2001, terrorist attacks,
but it says it has arrested an unknown number of them.
Al-Qaida's branch in Iraq has carried out some of the most brutal suicide
attacks against Iraqi Shiites.
Al-Maliki, who lived in Iran during part of a long exile from Iraq during
the rule of ousted leader Saddam Hussein, received a red-carpet reception at
the presidential palace before talks with Iranian President Mahmoud
Ahmadinejad.
Asked at a joint press conference following their talks about allegations
that Iran was interfering in Iraq, al-Maliki said, "There is no obstacle in
the way of implementing agreements between Iran and Iraq."
"All our assistance to the Iraqi people will be to establish complete
security in this country," Ahmadinejad said, according to a state-run news
agency report of the press conference. "Iran and Iraq enjoy historical
relations. These relations go beyond from neighborly ties. Our relations
will remain excellent.
"We consider Iraq's progress, independence and territorial integrity as our
own," Ahmadinejad said.
Ahmadinejad also said Iran hoped the United States will leave Iraq soon.
"This trip will strengthen bilateral relations. Iran and Iraq, as two
brotherly neighbors, will stand by each other and unwanted guests (U.S.-led
coalition forces) will leave the region," he said.
Al-Maliki described the talks as "very constructive" and called Iran "a very
important country, a good friend and brother."
Since Saddam Hussein's fall in 2003, Iraq has sought closer ties with Iran
and to heal scars left by the 1980-88 war that killed more than 1 million
people on both sides.
Al-Maliki's Shiite-led government has strong ties with mainly Shiite Iran,
and they are growing even closer, with Baghdad sealing deals last month for
Tehran to provide it with gasoline, kerosene and cooking fuel amid a
shortage in Iraq. Al-Maliki spent years in Iran and Syria in exile.
An Iraqi economic delegation visited Iran just before al-Maliki to discuss
further petroleum deals, including the possibility of Iranian investment in
Iraq's fuel sector, said Haidar al-Obadi, another Dawa party
parliamentarian.
In July 2005, former Iraqi Prime Minister Ibrahim al-Jaafari made the first
visit to Iran by an Iraqi premier since the 2003 U.S.-led invasion that
toppled Saddam.