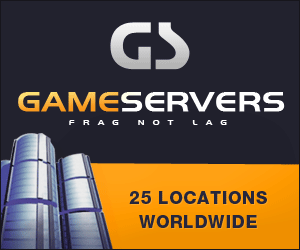 Washington Times
March 20, 2008
Pg. B5
By Elena Becatoros, Associated Press
ATHENS-- Iraqi extremist groups are tapping into the nation's vast antiquity-smuggling networks to help finance their attacks, a U.S. military expert on stolen artifacts said Tuesday at a U.N. conference.
Marine Reserve Col. Matthew Bogdanos, who led the military investigation into the looting at Baghdad's National Museum after the fall of Saddam Hussein, claimed both Sunni insurgents such as al Qaeda in Iraq and Shi'ite militias are taking funding from the trafficking in antiquities.
Col. Bogdanos, a New York assistant district attorney, noted that kidnappings and extortion remain the insurgents' main source of funds. However, he called the link between extremist groups and antiquities smuggling in Iraq "undeniable."
"The Taliban are using opium to finance their activities in Afghanistan," Col. Bogdanos said in an interview during a UNESCO-organized conference on returning antiquities to their country of origin.
"Well, they don't have opium in Iraq," he said. "What they have is an almost limitless supply of antiquities. And so they're using antiquities."
He did not provide specific details on whether he thinks factions in Iraq were actively engaged in smuggling or simply forcing payments from traffickers, whose networks often follow overland routes to Jordan and Syria and then to cities such as Beirut, Dubai or Geneva.
In the past, suspicion of insurgent links to antiquities smuggling has drawn mixed opinions from experts.
In 2005, Donny George, then director of Iraq's National Museum, said the sale of looted artifacts was helping insurgent groups buy "weapons and ammunition to use against Iraqi police and American forces."
During raids in 2006, Marines arrested a group of suspected insurgents in underground bunkers, where they found weapons, ammunition and uniforms alongside vases, cylinder seals and statuettes that had been stolen from the National Museum.
Antonia Kimbell, an art trade manager at the Art Loss Register — which maintains a database on stolen, missing and looted art — said she had yet to see concrete evidence connecting the trade in illegal antiquities and insurgent financing.
"We haven't come across a direct link," Miss Kimbell said.
Laurent Levi-Strauss, chief of the cultural objects and museums section at UNESCO, said it was immensely difficult to determine where looted antiquities were going.
"The market is totally secret, so we don't know where they are," he said. "We don't know who is buying them or where the money is going."
Col. Bogdanos said the complex routes for the trade in plundered antiquities appear to have generated an underground tariff system. "According to my sources, [Lebanese] Hezbollah is now taxing antiquities," he said at the conference.
Col. Bogdanos said the antiquities trade was not an immediate source of revenue for insurgents after the U.S.-led invasion.
"They were not that sophisticated," he said, adding that it was not until late 2004 "that we saw the use of antiquities in funding initially the Sunnis and al Qaeda in Iraq and now the Shi'ite militias."
Although security has improved dramatically in Iraq in recent months, it is all but impossible for Iraq's 1,500 archaeological guards to protect the country's more than 12,000 archaeological sites, experts said.
"Unauthorized excavations are proliferating throughout the world, especially in conflict zones," said Francoise Riviere, assistant director-general of UNESCO's cultural branch, at the conference.
Bahaa Mayah, an adviser to Iraq's Ministry of Tourism and Antiquities who attended the conference in Athens, says looters sometimes use heavy machinery to dig up artifacts — and destroy the site while they loot.
Associated Press writers Jamey Keaten in Paris, Verena Dobnik in New York and Bradley Klapper in Geneva contributed to this report.