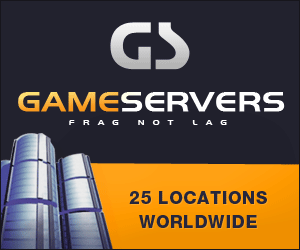 Washington Times
January 20, 2007
Pg. 1
By David R. Sands, The Washington Times
TALIL AIR BASE, Iraq -- Iraq's government has begun to deliver on commitments it made to complement President Bush's plan for a new infusion of U.S. troops, but the results may not be fully felt in Baghdad for more than six months, the top U.S. commander said yesterday.
"So far, so good," said Gen. George Casey, talking to reporters after briefing visiting Defense Secretary Robert M. Gates on the security situation in Iraq.
Gen. Casey said the results on the ground will not be felt overnight for Baghdad, but that some of the extra U.S. troops could begin to pull out by midyear.
"It may be summer, late summer before the people of Baghdad can feel safe in their neighborhoods," he said.
Gen. Casey's optimism comes amid a crescendo of opposition in Congress to Bush's decision to send more troops, with both the House and Senate planning votes condemn and possibly block the move.
Meanwhile, the U.S. troop surge has started.
In addition, the government of Prime Minister Nouri al-Maliki has begun to transfer three promised Iraqi brigades to Baghdad amid continued insurgent attacks and vicious sectarian killings by warring Shi'ite and Sunni militants.
In Baghdad yesterday, U.S. and Iraqi forces arrested one of militant cleric Muqtada al-Sadr's top aides, according to the Associated Press.
An adviser to Mr. al-Maliki, however, denied the government knew in advance about the raid, in which Sheik Abdul-Hadi al-Darraji was captured.
"There was no coordination with the Iraqi political leadership and this arrest was not part of the new security plan," the adviser, Sadiq al-Rikabi, told Al-Arabiya television, the AP reported. "Coordination with the Iraqi political leadership is needed before conducting such operations that draw popular reactions."
His comments reflected the differences between the United States and Iraq's Shi'ite-dominated government on U.S. demands for a crackdown on Shi'ite militias that have been blamed for much of the recent violence.
Mr. Gates, on his second visit to Iraq in less than a month, did not meet with Mr. al-Maliki or any other Iraqi officials on this trip, which focused on the relatively peaceful southern part of the country.
As he did in stops at three Arab capitals before coming to Iraq, Mr. Gates said there is a growing regional consensus that Iraq must not be allowed to descend into chaos.
"Given what is at stake here, failure is not an option," he said.
Gen. Casey, who is wrapping up a 21/2-year stint as the top U.S. commander in Iraq. defended the pace of U.S. aid and support for Iraq's army.
Mr. al-Maliki had complained earlier this week that his security forces had not been given the equipment and training they needed to provide security for the country.
Gen. Casey said the job of equipping Iraq's 325,000-member security force was on track to be completed by the end of this year.
Mr. Gates began the day with a briefing at the British-run base near Basra, the country's second-largest city located in the southern Shi'ite heartland.
Britain, with about 6,200 troops in southern Iraq, mostly in Basra, plans to keep forces Iraq through 2007 and perhaps into 2008, a top British general said yesterday.
"Do I see ourselves being here throughout 2007? Yes," Army Lt. Gen. Graeme Lamb, deputy commander of Multi-National Force-Iraq, told reporters at the Pentagon in a teleconference from Iraq.
"Do I see that commitment being carried on to 2008? That will be for discussion among this sovereign government, my government, our part in the coalition and the like," Gen. Lamb said.
Levels of violence in the south have been lower than in Baghdad and central Iraq, although six British soldiers were wounded in a mortar attack in Basra shortly before Mr. Gates and Gen. Casey arrived.
Iraqi troops are in charge of security in two of the four provinces in the British-run sector.
Shi'ite militias remain a potent force in the south, but British military spokesman Maj. Chris Ormond-King said British commanders hope to co-opt the militias into the new national security forces.
"The militias are not a problem for us," he said. "What is a problem are some of the rogue elements in those militias."
A total of 129 British soldiers have been killed since the 2003 U.S.-led invasion.
Mr. Gates' visit to Talil Air Base, located nearly 200 miles southeast of Baghdad and once used by forces of Saddam Hussein, was the final stop in a weeklong tour that included London, Brussels, Afghanistan, Saudi Arabia, Qatar and Bahrain.
With a close-to-the-vest manner and a preference for yellow index cards in delivering his public remarks, Mr. Gates has already proved a sharp contrast to colorful and quotable former Defense Secretary Donald H. Rumsfeld.
Briefing reporters with Gen. Casey, Mr. Gates remarked that he had learned at least one fact on his global fact-finding tour: "I'm getting too old to do seven countries in 51/2 days."