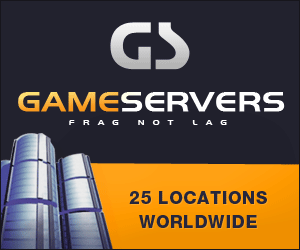 Media: Reuters
Byline: Peter Graff and Mussab Al-Khairalla
Date: 25 September 2006
Iraq's parliament agreed on Monday to set up a body to draft constitutional
changes, a key part of a breakthrough deal reached by the country's factions
to end political paralysis and avoid civil war.
Iraq's new, U.S.-sponsored political system has been stalled by wrangling
over amendments to the constitution and autonomy for the oil-rich Shi'ite
heartland in the south, while the streets have grown ever more violent since
December's election.
Breaking the deadlock at a time when U.S. commanders fear an upsurge in
violence through the Muslim holy month of Ramadan was a crucial test of
Shi'ite Prime Minister Nuri al-Maliki's efforts to sustain his
four-month-old national unity government.
"I think the agreement is like a gift presented by parliament to the Iraqi
people for Ramadan," parliament speaker Mahmoud al-Mashhadani, a Sunni Arab,
told the house.
"Any speech that might be considered offensive and open up any other topic
will be banned -- today is like a wedding."
Under the deal reached on Sunday, majority Shi'ites and minority Sunnis
agreed to create a constitutional committee and pass a law allowing autonomy
for regions, while postponing the creation of any new autonomous region
until at least 2008.
Members agreed on the committee in principle on Monday, and will name its 27
members on Tuesday. It will have 12 members from the ruling Shi'ite
religious bloc, five ethnic Kurds, four from the main Sunni Arab bloc and
smaller numbers of others.
Still, the parliamentary session was stormy, with Kurdish groups walking out
in protest at comments by a politician who accused Kurds of driving Arabs
from the northern city of Mosul.
Kurds already enjoy sweeping autonomy in the north and many Arab leaders
fear they aim to expand their territory across Iraq's northern oilfield.
The deal resolves political issues that were deliberately left vague last
year in an effort to persuade Sunni Arabs to end their three-year-old
insurgency and join the political process.
Sunni parties agreed to participate in the December election after they were
promised there could be changes to the constitution, adopted in a referendum
in October. They want more guarantees for minorities and central control of
Iraq's resources -- notably the world's third biggest oil reserves.
Many Shi'ite parties, meanwhile, want to press on with setting up an
autonomous region in the south, a move that Sunnis fear would siphon most of
Iraq's oil revenue away from Baghdad and could lead to the country splitting
apart.
Under Sunday's deal, a law allowing autonomous regions can now be passed and
will have its first reading on Tuesday, but will not come into effect until
18 months after it is adopted. Sunnis threatened a boycott of parliament if
there was no deal.
Most of Iraq's majority Shi'ites began celebrating the holy fasting month of
Ramadan on Monday, two days after Sunnis.
U.S. and Iraqi authorities have predicted, based on experience from prior
years, that the holiday could see a surge in violence, which has killed
about 100 Iraqis a day for months.
On Monday, mortar bombs and a truck bomber targeted a police station in Jurf
al-Sakhar, a small town south of Baghdad. Police sources said three people
were killed and 10 wounded.
Sunni Ramadan began on Saturday with a massive bomb at a fuel tanker in a
Shi'ite neighborhood of Baghdad that killed at least 34 people. Sunni
militants who claimed responsibility for the attack said it was revenge for
Shi'ite death squad killings.
The United States is now focusing the efforts of its 147,000 troops in Iraq
on keeping the peace in Baghdad.
In an interview in the Washington Post, Iraq's President Jalal Talabani, a
Kurd, said Iraq still needs foreign troops while it builds up its own
forces, and would like a small U.S. presence of 10,000 troops and two
airbases for the long term.