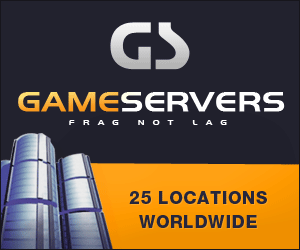 Link:
Iranian students call president "dictator"
Iran students protest against Ahmadinejad
TEHRAN (AFP) — Iranian students staged a noisy protest against President Mahmoud Ahmadinejad at the country's top university in Tehran on Monday, likening him to the late Chilean dictator Augusto Pinochet.
Riot police barred the group of about 100 chanting students from leaving the Tehran University campus, where Ahmadinejad was giving a speech marking the start of the new academic year, a witness told AFP.
"Ahmadinejad is Pinochet! Iran will not become Chile," the students shouted, the witness said.
The demonstrators at Tehran University, Iran's top academic institution, were calling for the release of students detained since May for publishing writings considered insulting to Islam, the semi-official Fars news agency reported.
The demonstrating students were also confronted by a rival group of supporters of the hardline president who shouted "Shame on you hypocrites! Leave the university!"
Last December, Iranian students disrupted a speech by Ahmadinejad at Tehran's Amir Kabir university, setting fire to his picture and shouting "
death to the dictator
."
Ahmadinejad, an ultra-conservative who won a shock election victory in 2005 on a wave of popular support, responded then by describing those students as an "oppressive" minority.
In recent months, Ahmadinejad has also faced mounting criticism of his government's economic policies.
Monday's protest came just two weeks after Ahmadinejad addressed New York's prestigious Columbia University during a highly controversial visit to the United States for the UN General Assembly.
"Why only Columbia? We have questions too," read banners brandished by the students at Tehran University.
Ahmadinejad was treated to a humiliating and public dressing down at Columbia, where he was described as a "petty and cruel dictator" by the university president even before he spoke.
He used his appearance to reject his label of a Holocaust denier, to insist the Islamic republic had the right to pursue a civilian nuclear energy programme and to deny Tehran was seeking nuclear weapons.
Just three days ago, Ahmadinejad launched a new tirade against Israel to mark Quds (Jerusalem) Day, vowing to work to abolish the Jewish state and questioning the scale of the Holocaust.
Tensions are running high with the West over Iran's atomic programme, with major powers expected to decide in November whether to impose further sanctions on the Islamic republic.
A top official from the UN atomic watchdog is due in Tehran on Monday for a new round of talks on the nuclear standoff, following an August agreement reached for Iran to provide answers to outstanding questions.
Tehran has been slapped with two sets of UN sanctions for refusing to freeze uranium enrichment, a process which creates nuclear fuel but can also make the core of an atomic bomb.
International Atomic Energy Agency chief Mohamed ElBaradei and EU foreign policy chief Javier Solana are both due to report to the UN Security Council next month on Iran's willingness to give up enrichment in exchange for political and trade incentives.