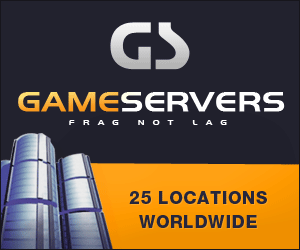 Iranian girls in hot water after US trip
TEHERAN - Three female Iranian whitewater kayakers and their coach are in trouble after visiting arch enemy the United States without their federation's permission, the press reported on Tuesday.
The paddlers spent over a month training at the new whitewater slalom facility in McHenry, Maryland this summer, receiving instruction from US coaches in a rare sporting contact between the two foes.
The secretary of Iran's Canoe, Kayak, Rowing and Waterskiing Federation, Hassan Teymourtash, said the body had sacked coach Katayoon Ashraf who took the teenagers to the training camp.
"We will not work with Ms Ashraf anymore," he was quoted as saying by the Etemad-e Melli newspaper, which said that the althletes have also been fined.
"They should have understood the situation. We have hired the best coach from Germany on a 4,000 dollar a month salary so these women can benefit," said Teymourtash.
"They wanted to go to the United States that much? The training camp was that important?"
He said that Ashraf and her athletes - Roxana Razeghian, Shadi Kalantar and Kimya Vaezi - had received an invitation from their US counterparts to attend the training camp.
The kayak federation then contacted Iran's physical education organisation, a government body that oversees sports in the Islamic republic, to make a decision over the trip.
"They said that if there was no finger-printing on arrival you can go. But the United States said that they would be fingerprinted and we told them not to go on the trip," said Teymourtash.
However despite the red light from the federation, the women went ahead with the trip, obtaining visas and paying for their travel out of their own pockets.
He did not give details over the future of the three junior national team members, whose visit was widely reported by Western media at the time. However Etemad-e Melli said their places in the national team were in danger.
The two foes have had no diplomatic relations since Washington cut ties in 1980 over the seizure of the US embassy in Teheran, and relations remain hugely strained by the controversy over Iran's nuclear drive.
Sport is one of the few areas where there is occasional contact, with US wrestling, fencing and weightlifting teams recently visiting Iran for competitions.
However sporting ties remain hampered by politics.
Earlier this year, Iran's foreign ministry has blocked an offer from the United States for an agreement to forge formal sporting ties that would have put in place programmes for exchanges of coaches and athletes.
Previous News :
Tougher on Iran