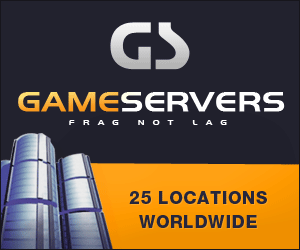 Washington Post
June 9, 2008
Pg. 12
Tehran Increasingly Uneasy About Baghdad's Proposed Security Pact With U.S.

By Thomas Erdbrink and Amit R. Paley, Washington Post Foreign Service
TEHRAN, June 8 -- Iranian officials advocated a close defense relationship with Iraq during meetings Sunday in Tehran with Iraqi Prime Minister Nouri al-Maliki and his subordinates.
The talks came as Tehran grows increasingly concerned that a proposed long-term security agreement between the United States and Iraq would pose a threat to Iran.
Iranian Defense Minister Mostafa Mohammad Najar said there were many possibilities for security and defense cooperation between Iran and Iraq, emphasizing what he called "the great strategic potential" of the two oil-rich countries.
"We believe that sustainable Iran-Iraq defense cooperation will play a positive role in promoting long-term peace, security and stability in the Middle East," Najar said in a meeting with his Iraqi counterpart, Abdul-Qadir Muhammed Jasim.
"Iraq's ambition to build a strong military calls for further cooperation with Tehran, and for Baghdad to draw on its neighbor's defense potential," Jasim said.
With a U.N. mandate authorizing the presence of U.S. troops in Iraq due to expire at the end of the year, the Bush administration has proposed a long-term security agreement that would allow American troops to remain in Iraq.
Iranian politicians and religious figures have criticized the agreement. Former president Ali Akbar Hashemi Rafsanjani, a cleric and political opponent of the current president, Mahmoud Ahmadinejad, said the pact is meant "to turn the Iraqis into American slaves."
The most contentious aspects of the agreement have centered on the presence of U.S. bases in Iraq, immunity for American soldiers and civilian contractors and whether U.S. troops have the authority to detain Iraqis, according to Iraqi and Western officials.
Iranian authorities, who have repeatedly called for a U.S. military withdrawal from Iraq, have not openly criticized the military aspects of the agreement, but Iranian analysts and Iraqi officials said Maliki's visit was meant to ease concerns about those specific issues.
"Iraq will not be used as a military launch pad," Maliki said during a meeting with the Iranian foreign minister, Manouchehr Mottaki, according to Iranian news media. "Baghdad would not allow its soil to be used as a base to damage the security of the neighboring countries, including Iran."
But some Iranian analysts said they do not expect Maliki's remarks to change the Iranian position.
Ahmad Zeidabadi, a journalist for the Tehran-based magazine Shahrvand-e Emrooz (Today's Citizen), said Iran is trying to sabotage the U.S.-Iraqi agreement. "The Iranian authorities want this pact not to be signed and to fail to prevent Iraq from turning into a fortress for anti-Iranian forces."
In Iraq, officials expressed similar sentiments. "Maliki will try in his trip to remove the ideas in the Iranian minds that this agreement will give the United States the right to interfere in Iranian issues from Iraqi lands," said Adnan al-Dulaimi, leader of the largest Sunni bloc in parliament. "But I doubt that Maliki will be able to convince the Iranians because they are stubborn and reject anything that doesn't match their strategies."
Iranian analyst Rahman Ghahremanpour at the Center for Strategic Studies in Tehran said Iranian officials are worried about what the plan might contain.
"We have genuine concerns about Iraq's future," he said. "This pact may be bad for the Iran-Iraq relationship."
Iraq and Iran fought a brutal eight-year war in the 1980s during which the U.S. government sided with the Iraqi forces of Saddam Hussein. But after the fall of Hussein's government in April 2003, Iran was the first country to recognize the new U.S.-installed administration and to open an embassy in Baghdad.
The Bush administration accuses Iran of meddling in Iraqi affairs, supporting militias and supplying insurgents with weapons and training, which Iranian authorities have long denied. Economic relations between the two are strong, and Iran is one of Iraq's primary trading partners. Both countries are majority Shiite, and ties between their clerics have grown in recent years.
Zeidabadi, the journalist, said Iran's aims in Iraq are two-tiered. "On the official level, the government wants a peaceful coexistence and even a partnership with Iraq. But . . . some Iranian political groups look at Iraq as a ally, which, because it's majority Shiite, should be on Iran's side and thus change the balance of power in the region toward Iran's favor against the U.S.," he said.
Maliki, who is Shiite, is seen by many Iranian analysts as a mediating figure. "He knows Iraq's destiny is with the United States and with Iran, so he tries to keep both sides happy," said Davoud Hermidas Bavand, professor of international relations at the Allameh Tabatabaei University in Tehran.
"We regard him as the friend of Iran but are concerned about U.S. pressure on him and his government. We expect them to act independently and according to Iraq's national interests, but we also understand his limitations," Ghahremanpour said. "Al-Maliki should make Iraq safe, he should persuade the U.S. to leave and get Arab countries to help with Iraqi reconstruction."
Ghahremanpour said relations between Iraq and the United States were not a "red line" for Iran. He pointed at Iran's good relationship with Turkey, which hosts U.S. military bases.
"We do not expect the Iraqis to cut relations with the U.S.," he said. "But we ask them to respect Iran's national interests."
Paley reported from Baghdad. Special correspondent Zaid Sabah in Baghdad contributed to this report.