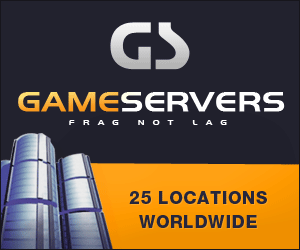 USA Today
May 25, 2007
Pg. 13
Meeting First To Be Acknowledged Openly In 27 Years

By Barbara Slavin, USA Today
WASHINGTON — Iran and the United States meet Monday in Baghdad for talks on stabilizing Iraq amid escalating differences on that issue and a host of others.
The Bush administration says Ryan Crocker, the U.S. ambassador to Iraq, will meet with one or more Iranian officials and urge that Iran stop supplying sophisticated explosives and other arms to Iraq's Shiite militias.
"They can play a positive role, if they so choose," State Department spokesman Sean McCormack says.
Iran has called for U.S. troops to leave Iraq and blamed the U.S. presence for provoking terrorism. It has denied supplying weaps to the militias.
Iran's supreme leader, Ayatollah Ali Khamenei, said earlier this month that his country agreed to a face-to-face meeting "to remind the U.S. of its responsibilities and duties regarding security" in Iraq. He said Iranian officials will give the United States an unspecified "ultimatum" on Monday.
Philip Zelikow, a former adviser to Secretary of State Condoleezza Rice, says he is not optimistic that the discussions will change much. "I don't think the national security interests of the two have a lot in common," he says. "The Iranians want to be the exclusive source of help to their Shiite partners and would like us to leave as soon as possible."
Flynt Leverett, a Middle East expert who was on the National Security Council in the first term of the Bush administration, says Iran is content to see some U.S. troops remain in Iraq while Tehran scores propaganda points in the Arab world by calling for their withdrawal.
"They can have the best of both worlds," Leverett says. "The U.S. is under strain in Iraq while Iran is well-positioned to defend its interests there."
Even so, the talks represent a diplomatic breakthrough. They are the first openly acknowledged and announced discussions between the two countries in 27 years. The United States and Iran have held sporadic talks in secret.
In early May, Rice announced her intention to talk to Iranian Foreign Minister Manouchehr Mottaki at a conference on Iraq in Egypt. The Iranian diplomat avoided her by leaving a dinner early. Mottaki later said he left because he was offended by the red dress worn by a violinist entertaining the conference attendees.
The United States offered in 2005 and Iran agreed in 2006 to meet for talks on Iraq. The Bush administration later reversed itself, deciding such a meeting could undermine the independence of Iraq's new government and hurt efforts to pressure Iran to halt its nuclear program.
A year later, tensions have worsened:
• Despite two rounds of U.N. economic sanctions, Iran has accelerated its nuclear program. The International Atomic Energy Agency, the U.N. nuclear watchdog, said Wednesday that Iran is enriching uranium — fuel for nuclear plants and bombs — on a larger scale than a year ago.
Iran's President Mahmoud Ahmadinejad accused the West on Thursday of trying to stop Iran's nuclear program in order to reduce its influence in the world. He said Iran would not yield to the pressure.
President Bush said Thursday that the United States would seek new U.N. sanctions against Iran. "They continue to be defiant as to the demands of the free world."
•Iran has arrested three Iranian-Americans, accusing them of trying to subvert the Iranian government. U.S. forces in Iraq are holding five Iranians seized in January in the Kurdish city of Irbil. The United States says they were connected to supplying arms; Iran says they are diplomats.
Bush accused Iran of "picking on innocent Americans." He called the arrests of the three Iranian-Americans — two scholars and a journalist — "unacceptable."
• The U.S. Navy on Thursday began massive exercises in the Persian Gulf a few miles off Iran's shores.
Past talks underscore strained ties
When Ryan Crocker, the U.S. ambassador to Iraq, meets Monday with Iranian officials in Baghdad, it will be the highest-level publicly acknowledged meeting between the two countries in 27 years. Both sides are downplaying expectations, saying they will only discuss Iraq, where both support the Shiite-led government but accuse each other of contributing to violence.
The two countries have had direct contacts in the past, although the United States severed formal relations in 1980:
November 2001
-
May 2003
. U.S. and Iranian diplomats met secretly a dozen times in Europe for talks led by Crocker and Zalmay Khalilzad, then a Middle East expert on the White House National Security Council. The talks initially focused on Afghanistan but later dealt with al-Qaeda fugitives, armed Iranian opposition groups and U.S. preparations for the Iraq war, Crocker and Khalilzad later acknowledged. The United States and Iran ended the discussions after word of them was publicized and following bombings in Saudi Arabia that the Bush administration said were linked to al-Qaeda figures in Iran. Iran denied any role.
May 1986
. A delegation led by President Reagan's national security adviser, Robert McFarlane, traveled to Tehran to deliver spare parts for U.S. anti-aircraft missiles purchased by Iran before the fall of the U.S.-backed shah in 1979. The Reagan administration hoped the arms, which Iran needed to fight Saddam Hussein's invading Iraqi military, would secure the release of U.S. hostages held by Iranian-backed militants in Lebanon. Some of the hostages were freed, but others were later seized. Some White House officials used the funds from the deal to finance anti-communist rebels in Nicaragua, violating a congressional ban. The resulting Iran-contra scandal led to the indictment of several administration officials.
November 1980-January 1981.
Deputy Secretary of State Warren Christopher met with Iranian officials in Algeria to negotiate the release of 52 American diplomats seized by Iranian students in the U.S. Embassy in Tehran on Nov. 4, 1979. The hostages were freed just as President Carter left office.
Sources: Barbara Slavin, USA Today Research