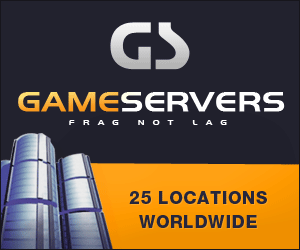 New York Times
November 24, 2006
By Nazila Fathi
TEHRAN, Nov. 23 — Iran said Thursday that it would build a heavy-water reactor on its own after the United Nations nuclear monitoring agency decided to remove the item from a list of projects for which it planned to provide technical assistance.
"It is part of the agency's duties to help," Foreign Minister Manouchehr Mottaki said at a news conference on Thursday after the action in Vienna by the 35-member board of the International Atomic Energy Agency, the ISNA news service reported. "If they do not help, we will do it on our own."
Iran says that it is building the heavy-water reactor at Arak, 120 miles southwest of Tehran, to produce radioactive isotopes for medical treatments and that the agency should provide it with technical assistance as part of its mission. The agency provides help to promote the peaceful development of nuclear energy, as well as monitoring possible weapons programs.
But the United States, European countries and other members that contend that Iran is seeking to develop nuclear arms oppose helping Iran with a plant that would yield plutonium, a fuel used in nuclear weapons. Those nations are seeking sanctions against Iran over its nuclear program in the United Nations Security Council.
In what appeared to be a modest concession on Thursday, after Iran said it would make some concessions to nuclear inspectors, the nuclear agency approved technical assistance for seven of Iran's other nuclear energy programs that it determined did not pose a threat of being diverted into nuclear weapons programs. It said the Arak project could be resubmitted for consideration in two years. However, Iran has steadily narrowed over the past year the ability of inspectors to visit a wide range of facilities, and it has so far refused to answer a series of questions the nuclear agency had posed to it.
Mohamed ElBaradei, the agency's director, said the project would be delayed. "If confidence in the nature of Iran's program were to be restored," Reuters quoted him as saying, "the board might consider to revisit the decision."
However, he told the board that Iran had agreed to let agency inspectors take further environmental samples from research equipment to try to determine the origin of traces of highly enriched, or weapons-quality, uranium found there.
Dr. ElBaradei said Iran had also agreed to provide inspectors access to operating records needed to audit the level of uranium enrichment at its Natanz pilot nuclear fuel plant after a prolonged refusal to do so.
"These are important steps in the right direction," Reuters quoted him as saying.
"What we really require from Iran is a full explanation of the development of its nuclear program from start to finish," Dr. ElBaradei said, adding, "Then, Iran needs to openly corroborate this explanation with evidence, including records and access to relevant locations and individuals involved."