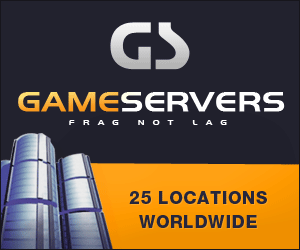 Wall Street Journal
September 5, 2008
Pg. 9
By Gina Chon
As Baghdad and Washington officials try to hammer out a final agreement laying out the terms of a continued American military presence in Iraq, Iranian officials have ratcheted up pressure on their Iraqi counterparts to reject a deal.
Last month, Iraqi and American negotiators agreed on a draft proposal for the continued presence of U.S. soldiers in the country, according to negotiators on both sides of the deal. The draft calls for a withdrawal of American combat troops from population centers by next summer and sets a goal for their removal from the rest of the country by the end of 2011. Tens of thousands of soldiers would likely remain to assist in training and equipping Iraqi security forces, among other duties.
Any deal still needs approval from Iraqi officials, and terms of a final agreement haven't been set. But Iran, which shares a long border and a history of conflict with Iraq, has made it clear it is unhappy over progress made so far in the talks. Iran's parliamentary speaker, Ali Larijani, earlier this week told Iraqi journalists that a security deal with the U.S. would humiliate the dignity of Iraq. On the same day, Iranian Foreign Minister Manouchehr Mottaki called for the withdrawal of U.S. troops from Iraq.
Meanwhile, behind-the-scenes opposition by Iran has also intensified, according to Iraqi officials. Some top leaders of the two main Iraqi Shiite political parties, the Islamic Dawa Party and the Islamic Supreme Council of Iraq, were sheltered in Iran for almost two decades.
Those two parties make up a strong element of the governing coalition of Prime Minister Nouri al-Maliki, who himself spent time in Iran. The two parties also received funding from Iran and training for their militias.
That makes pressure from Iran difficult for the government in Baghdad to ignore. Iraqi and U.S. officials say the pressure by Iran adds another thorny dynamic to the talks.
Iraqi government officials have told counterparts in Iran that it is up to Iraq to negotiate a deal in its best interest, according to Iraqi government spokesman Ali al-Dabbagh and other officials. Mr. Maliki has also sought to assure Iranian leaders that a deal with the U.S. wouldn't pose a security threat to Iran, according to the prime minister's office.
Still, Iranian officials are being "very, very, very tough" in their opposition to any deal with Washington, said one Iraqi official. "We cannot pretend that it doesn't affect us," this official said.
Asked if Iran was pressuring Iraq to reject a U.S. deal, a spokesman for the Iranian foreign ministry in Tehran said Iraq "does not need the advice of others."
"As their neighbor, we seek the realization of the will of the Iraqi people," the spokesman said. "Our assessment is that the people of Iraq want an end to policies that ignore and disregard their true demands."
Washington and Baghdad have been negotiating a military deal since March. Several significant obstacles remain before final approval can be expected -- including the issue of immunity from prosecution under Iraqi law for American troops. Armed with a draft deal, the two sides are now working on compromises to resolve the remaining sticking points, according to Mr. Dabbagh, the government spokesman, and people familiar with the talks.
The draft agreement states there will be no permanent U.S. bases in Iraq and stipulates the U.S. can't use Iraq to launch military operations outside of the country, according to people familiar with the talks. In addition to concerns that the U.S. could use Iraq as a launching pad to attack Iran, Tehran officials are also worried that Israel could use Iraqi air space to attack Iran, according to Iraqi officials who have visited Tehran.
--Roshanak Taghavi contributed to this article.