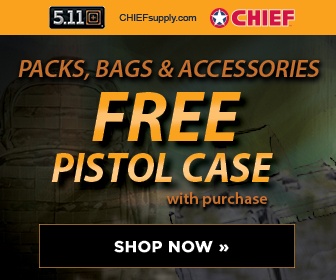 New York Times
March 4, 2008 By Solomon Moore and Mudhafer Al-Husaini
BAGHDAD — President Mahmoud Ahmadinejad of Iran, on the second day of his visit here, called on Monday for the withdrawal of American troops from Iraqi soil, saying their presence was the root of Iraq's instability and violence.
Mr. Ahmadinejad, the first Iranian president to come to Iraq since the two nations fought a brutal war in the 1980s, contended that Iraq was ready to assume full control of its affairs and that the presence of the American military served its own interests, and not Iraqi goals.
"The people of this area get nothing from the occupation here except damage, sabotage, destruction, insults and degradation," he said during a news conference in Baghdad on Monday. "All of the people here want those forces to go back home."
Mr. Ahmadinejad added that the people of Iraq are "capable of managing their lives perfectly" without the presence of the American military.
But American officials countered that Iran has been a destabilizing factor, saying that it finances Shiite militias and allows Iranian-made weapons to be moved across the Iraq-Iran border.
As Mr. Ahmadinejad continued his visit, a spate of attacks on Monday underscored the tenuousness of a decline in violence over recent months. Most of those killed were bystanders to attacks on Iraqi soldiers and police officers.
In Baghdad, three bombings killed at least 21 people and wounded at least 56. Attacks elsewhere in Iraq killed at least 4 people. Iraqi officials said the killings were not related to Mr. Ahmadinejad's visit.
In the most deadly attack, which killed at least 15 people, a car bomb exploded in Bab al Muadham, a busy neighborhood in central Baghdad, as an Iraqi Army convoy passed by. Hadi Abdul Ridha Abdullah, 45, a guard at a nearby telephone exchange facility, said that he had seen someone driving an American-made sport utility vehicle that exploded when Iraqi Army Humvees rolled past.
"One of the guards with me was on the ground a few feet away and was bleeding badly," Mr. Abdullah said, weeping. "He died later. I even saw people burning inside their trucks and asking for help. But nobody could reach them."
In a separate bombing in eastern Baghdad, a man driving a pickup truck blew it up at an Iraqi police checkpoint, killing three officers.
Jittery Iraqi troops and police officers fired warning shots at cars that tried to approach the blast site. Iraqi soldiers attacked a group of Iraqi and American journalists as they photographed the area. Five soldiers stomped on an Iraqi journalist with their combat boots as he lay on the ground, reporters there said. They said that he cried, "Why are you doing this?" and added, "I am an Iraqi too!"
Iraqi soldiers confiscated the cameras of many Iraqi journalists at the scene. When they tried to do the same with a photographer for The New York Times, American soldiers intervened and prevented the Iraqi soldiers from arresting his bodyguard.
A third explosion in the capital, in the Waziriya neighborhood, killed three people.
In Basra, Iraq's oil port city, a visiting police colonel was killed by unidentified gunmen as he drove along a downtown street, a witness said. Another police officer was killed in a drive-by shooting in Numaniya, a Shiite area southeast of Baghdad. A police official said the officer was a bodyguard for the local representative of Grand Ayatollah Ali al-Sistani, Iraq's most revered Shiite cleric.
In Diyala Province, police officials said that unidentified gunmen killed two civilians in Baquba and that elsewhere in the province security forces discovered a bullet-riddled body.
In Samarra, 60 miles north of Baghdad, a suicide truck bomber attacked the house of a prominent tribal chief, Hamdan al-Azzawi, on Sunday, killing seven people, including a woman and child, and wounding nine in nearby houses, Iraqi security officials and witnesses said Monday. The security officials said they suspected that Mr. Azzawi was attacked by insurgents because he refused to pay protection money. Witnesses said he was wounded in the attack.
American forces announced that they had found 18 bodies south of Samarra, 14 of them in a mass grave in an area previously controlled by Sunni militants.
In Mahmudiya, 25 miles south of Baghdad, Iraqi soldiers discovered six bodies. A military official with the Iraqi Fourth Army Division said the dead were missing members of a wedding procession that had been attacked by insurgents in 2005 on the way to Karbala. A detainee recently confessed to the killings, the official said.
Followers of the Shiite cleric Moktada al-Sadr said Monday that the country's provincial councils were unconstitutional because of their current membership. Prime Minister Nuri Kamal al-Maliki recently rejected a new law that would have scheduled provincial elections for October. The Sadrists boycotted the previous election, and their statement on Monday seemed to press for the elections.
Michael Kamber contributed reporting from Baghdad, and Iraqi employees of The New York Times from Baghdad, Basra, Baquba, Tikrit, Kut and Najaf.