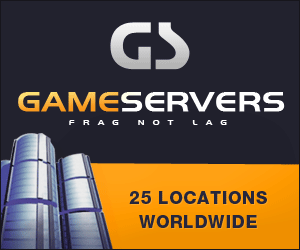 Reuters | Wednesday, 8 August 2007
Iran expects its willingness to grant more access to UN nuclear inspectors will help it avert further UN sanctions, the deputy secretary of Iran's Supreme National Security Council said on Tuesday.
Coming a day after UN inspectors arrived to discuss better monitoring at atomic sites, Abdolreza Rahmani-Fazli's comments were seen as the first in which Iran explicitly linked pledges of more openness to hopes of forestalling further penalties.
Iran has already been slapped with two sets of sanctions for rejecting any halt to uranium enrichment, a process to make fuel for power stations that the United States and other Western countries fear Tehran could divert to develop atom bombs.
"Naturally we expect that in return for Iran's vast co-operation with the agency. . . some proper actions will be taken in order to create mutual trust," Rahmani-Fazli told the official IRNA news agency.
"These actions can include the prevention of another (UN sanctions) resolution."
A US State Department spokesman said Iran remained far from fulfilling conditions to pre-empt more sanctions, starting with a complete suspension of nuclear activity as mandated by several UN Security Council resolutions.
"Until they have complied with the full length of what. . . is required of them under international law it is pretty hard to see how they are going to get any partial credit for making gestures towards co-operation," Tom Casey told reporters.
"Those gestures, as I understand it, certainly have not resulted in giving the IAEA (watchdog International Atomic Energy Agency) or anyone else any kind of clarity about those questions that are outstanding," he said.
US WARNING
"We do intend to pursue an additional Security Council resolution barring any. . . willingness to suspend (enrichment-related activity) and move forward with the conditions that have been placed upon them."
Security Council resolutions also require Iran to co-operate fully with IAEA inquiries into the nature of its programme.
In Algiers, President Abdelaziz Bouteflika told visiting Iranian President Mahmoud Ahmadinejad that Algeria supported the Islamic republic's right to develop nuclear energy for civilian purposes, the official APS news agency reported.
"It is unacceptable that member countries of the Nuclear Non-Proliferation Treaty (NPT) should, because of unilateral and selective interpretations, be hindered in their legitimate and conventional right to the acquisition of these technologies for purely peaceful and developmental ends," Bouteflika said.
Iranian officials were discussing with an IAEA delegation a "plan of action" to ease curbs on access to Iran's nuclear facilities, especially its underground Natanz enrichment plant.
The plan, to be finalised by late August, would also provide answers to longstanding IAEA questions about its nuclear research and development, particularly indications of secret military dimensions.
The United States, leading international efforts to isolate Tehran, insists it must halt uranium enrichment before broader negotiations on financial, trade and other incentives happen.
But diplomats say Western powers have shelved plans to toughen sanctions against Iran until September, in the hope that its co-operation with the IAEA will improve.
Rahman-Fazli warned that new sanctions could harm "Iran's co-operation with the agency and make the atmosphere harsh".
Tehran says the enrichment programme is solely aimed at generating electricity so that it can export more oil and gas.
Analysts and diplomats say the existing UN sanctions, which have led to the freezing of foreign assets of dozens of Iranian individuals and entities like banks and companies, are starting to hurt Iran's resource-rich economy.