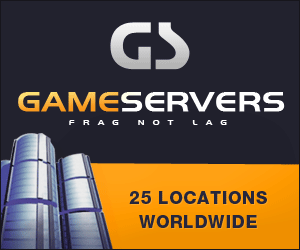 Boston Globe
May 12, 2007
By Reuters
TEHRAN -- Iran and North Korea have agreed to step up bilateral contacts, an Iranian news agency said yesterday, signaling closer ties between two countries that were part of what President Bush called an "axis of evil."
Iran's Foreign Minister Manoucher Mottaki signed the agreement with North Korea's visiting Vice Foreign Minister Kim Yong-il on Thursday night, the student news agency ISNA said.
The government of Iran's President Mahmoud Ahmadinejad "is interested in expanding ties with North Korea in the political, economic, and cultural fields," Mottaki was quoted as saying.
"Therefore it is necessary to remove some barriers to provide and recognize new fields of cooperation," he said, suggesting that North Korea's debt to Iran was one such barrier, without giving details. The extent of North Korea's debt is unknown.
Kim said his country was ready to cooperate with Iran on economic matters and support it on the international level.
Neither country has referred previously to their contacts, which date at least the 1980s but are not widely known. North Korea is believed to have helped Iran militarily during Saddam Hussein's eight-year war against Iran.
Under the new accord, the foreign ministries of the two countries will send delegations to each other every year to exchange ideas on international issues.
Bush branded the two countries, as well as Iraq, as part of an "axis of evil" after he took office in 2001.
Since then, Iran has defied Western pressure to suspend its nuclear program, which the West fears is aimed at making atom bombs, a charge Tehran denies.
North Korea drew international condemnation when it conducted its first nuclear test in October, but agreed in February to shut its nuclear facilities in return for energy aid.
In Vienna yesterday, Iran joined other developing nations in criticizing a communique issued after a two-week meeting to review international progress on nuclear disarmament.
Diplomats said the move by members of the Non-Aligned Movement dealt a symbolic blow to the nuclear Non-Proliferation Treaty at the outset of a new review cycle that will lead to a decision-making conference in 2010.
Developing states said the meeting's final statement dwelled unduly on noncompliance with the treaty, singling out Iran, while playing down the obligation of Western powers to phase out their nuclear arsenals.
As a result of their objections, the text, instead of being attached to a final report listing procedural decisions and position papers submitted, was relegated to the status of a "working paper" added to 77 others submitted at the gathering.