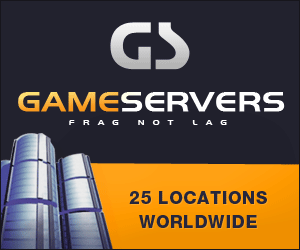 Washington Times
January 3, 2008
Pg. 1
Petraeus sees improvement

By Sara A. Carter, Washington Times
Iran's leaders are no longer supplying weapons or training to Islamic militants in Iraq, the spokesman for the top U.S. commander in Iraq told The Washington Times.
Gen. David H. Petraeus, commander of U.S. forces in Iraq, sees Iran as following through on assurances it made to Iraqi and U.S. officials last fall not to assist extremists in Iraq, spokesman Col. Steven Boylan said, adding that other U.S. officials have noted declines in Iranian weapons and funds to Iraqi insurgents.
"We are ready to confirm the excellence of the senior Iranian leadership in their pledge to stop the funding, training, equipment and resourcing of the militia special groups," Col. Boylan said. "We have seen a downward trend in the signature-type attacks using weapons provided by Iran."
In October, U.S. military officials began noticing a decrease in the supply of Iranian weapons and assistance, Col. Boylan added.
The disclosure comes just weeks after a National Intelligence Estimate pruned back its assessment of Iran's nuclear program, saying "with high confidence" that the Islamic republic had halted its nuclear weapons program in 2003 in the wake of the U.S.-led invasion of Iraq. Tehran's aid for Islamic militias in Iraq and its nuclear program have resulted in calls from some in Washington for military action against Iran, and these two developments are likely to dampen such calls.
Some outside analysts have argued, though, that Iran-based aid may be getting to Iraqi insurgents without the approval of the government in Tehran.
But the colonel cautioned that while Iran's efforts are promising, U.S. military officials remain wary, partly over some contrary events on the ground in Iraq.
For example, he disclosed that U.S. troops "recently captured individuals who have been in Iran, training, as short as 45-60 days ago." He did not elaborate on the circumstances surrounding the captured individuals or the possible investigation.
"We are very much in the wait-and-see mode to see what happens," Col. Boylan said.
In July, four terrorists linked to an Iranian smuggling operation — responsible for targeting coalition forces with powerful bombs — were captured in Iraq.
The confirmation of Iran's cooperation also comes at a time when U.S. military officials have confirmed a 60 percent decrease in violence, including improvised explosive device attacks and civilian deaths in Iraq.
Last year, U.S. military officials publicly released evidence of links between Iran and insurgents, including weapons, such as improvised explosive devices and mortars, that bore the markings of Iran's Revolutionary Guard. The smuggling of deadly explosively formed projectiles (EFPs) — warhead-style weapons that can pierce armor and that have caused the most casualties and damage to U.S. forces — also was traced back to Iran.
In December, the Pentagon issued a report to Congress titled "Measuring Stability and Security in Iraq" stating that Iran is continuing to supply weapons and personnel to train insurgents in Iraq. It suggested that the recent declines in violence aren't the result of Iran's claims that it has squelched involvement in Iraq but to other factors, such as the troop surge.
"There has been no identified decrease in Iranian training and funding of illegal Shi'a militias in Iraq," the report stated. "Tehran's support for Shi'a militant groups who attack Coalition and Iraq forces remains a significant impediment to progress toward stabilization."
Army Lt. Col. Mark Ballesteros, a Pentagon spokesman, said the words from Gen. Petraeus' office on Iran's cutting aid don't contradict the Department of Defense Iraq report, because it was based on information obtained prior to the end of the November deadline.
"The report we issued to Congress is meant to be retrospective in nature," Col. Ballesteros said. "It is meant to cover the last 90 days of data and provides a snapshot of that period on the ground."
Col. Boylan stated that despite Iran's current cooperation, Islamic radicals and terrorist groups still pose a serious danger to stability in the region.