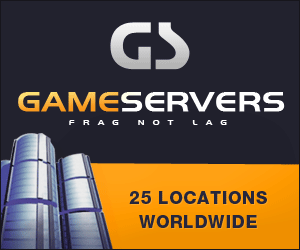 Los Angeles Times
April 11, 2007
Analysts say hope for a compromise with the West fades as Tehran boasts nuclear progress.
By Ramin Mostaghim and Borzou Daragahi, Special to The Times
TEHRAN — Iran's efforts to trumpet its nuclear program are cementing the country's confrontation with the West regardless of whether its claims this week of technological progress are true, several analysts said Tuesday.
The head of Iran's atomic energy program on Tuesday reiterated Tehran's long-held claim that it eventually will install 50,000 centrifuges, used to enrich uranium, at its facility in Natanz. That many centrifuges operating at full capacity theoretically could produce nuclear material for 15 atomic bombs a year.
"When we say we have entered industrial-scale enrichment, [it means] there is no way back," said Gholamreza Aghazadeh, head of Iran's Atomic Energy Organization, according to the official Islamic Republic News Agency. "Installation of centrifuges will continue steadily to reach a stage where all the 50,000 centrifuges are launched."
On Monday, Iran announced that it was using them to purify gaseous uranium on an "industrial level." An official confirmed that Iran had 3,000 centrifuges in place at Natanz.
Though some Western experts raised doubts about the claim, others worried that Iran's diplomatic hardball and showy defiance of the U.S. and its allies were girding both camps for conflict and steering the country toward a further escalation.
"I am concerned that exaggerated statements of Iran's progress will make it more difficult for pragmatists in the Iranian leadership to promote a compromise solution," said Jeffrey Lewis, a nonproliferation expert who runs the blog armscontrolwonk.com.
"They're rushing to establish facts on the ground that make it much [more] difficult for anyone to walk back the program," said Joseph Cirincione, a nonproliferation expert at the Center for American Progress in Washington.
Two officials from the International Atomic Energy Agency, the United Nations' nuclear watchdog, arrived in Iran on Tuesday to conduct a routine inspection of the Natanz enrichment facility, Iranian news agencies said.
Iranian officials say they want to produce nuclear material to power civilian reactors. U.S. and European leaders and nuclear experts suspect Iran is exploiting loopholes in the Nuclear Nonproliferation Treaty to develop nuclear weapons, or at least the ability to produce them.
Most Western experts and officials say Iran's nuclear rhetoric far exceeds its capability, suggesting that it has no more than 1,000 centrifuges in operation.
Production of weapons-grade nuclear material requires enrichment at about 90% concentration, whereas fuel for civilian reactors need only be enriched to between 3% and 5%. According to most experts, Iran's centrifuges have not crossed the 5% threshold.
Aghazadeh, the Iranian nuclear agency official, did not specify when his nation would be able to have 50,000 centrifuges running. At a ceremony Monday marking the National Day of Nuclear Technology, Iranian President Mahmoud Ahmadinejad and other officials declined to specify how many centrifuges the country was operating.
"I was concerned the foreign media would misuse the issue and pretend that Iran's nuclear program would end up in installation of just 3,000 centrifuges," Aghazadeh said in reiterating Iran's long-term goal.
The United Nations, pressed by the U.S. and its allies, imposed sanctions on Iran in December to dissuade it from pursuing its nuclear program.
One independent analyst said that debates over Iran's actual nuclear know-how were a sideshow.
"I do not care or try to verify that Ahmadinejad is technically correct or bluffing about the enrichment of uranium on an industrial scale," said Morad Thaqafi, publisher of Dialogue, a quarterly magazine. "The important issue is that we should take him seriously as he seems determined to press ahead."
Special correspondent Mostaghim reported from Tehran and Times staff writer Daragahi from Cairo.