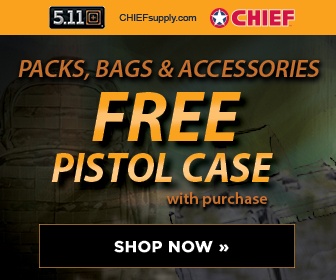 Bloomberg.com
February 28, 2008 By Tony Capaccio, Bloomberg News
Iran's capability to defend itself against air strikes will take a ``quantum leap'' when it deploys the export model of an advanced Russian anti-aircraft system, General Michael Moseley, Air Force chief of staff, said today.
Iran's state-run Fars news agency in December said Iran signed a contract with Russia for the advanced SA-20 missile system, or S-300 in Russia. Russia's Federal Service for Military-Technical Cooperation denied the report. Lieutenant General Donald Maples, director of the U.S. Defense Intelligence Agency, told the Senate Armed Service Committee yesterday that Iran was ``close to acquiring'' the weapons.
``The SA-20 is a big deal,'' Moseley said at a breakfast meeting with reporters. ``It is a quantum leap. If you put an SA-20 up against the Washington Monument, you've got about a 100-mile range with that thing -- you can engage aircraft as far as'' Philadelphia, Pennsylvania and Richmond, Virginia, he said.
``If you can engage out to 100 miles and control that air space, this is a different game,'' Moseley said. ``It's not just Iran. We have to think about it as an exportable capability. You either confuse it, cripple it, jam it, somehow degrade it or kill it.''
Kenneth Katzman, a Middle East analyst for the non-partisan Congressional Research Service, said in an e-mail that the deal ``demonstrates Russia continues to see Iran as a key customer for advanced conventional weaponry that Russia does not want to lose, despite concerns about Iran's nuclear intentions and despite U.S. pressure to sever any military ties to Iran.''
'Credible' Statement
Moseley's remarks come the same day President George W. Bush told a news conference ``it's in our interest to work together'' with Russia on Iran to control the proliferation of weapons of mass destruction, such as nuclear weapons technology.
The DIA in an e-mail to Bloomberg News said it concluded Iran's statement was ``credible,'' and the agency assesses ``that Russian SA-20 associated equipment deliveries'' could start by December.
The DIA said that ``when acquired, the high-performance SA-20 system will dramatically enhance Iran's aging air defense capabilities. The SA-20 will provide Iran with a modern long-range surface-to-air missile system that is capable of defending against a variety of threats including ballistic missiles, cruise missiles and modern aircraft.
``The overall impact of the SA-20 in Iran will be determined by the number of systems acquired, the proficiency of the Iranian operators, and how the systems are fielded,'' DIA said.
Stealthy Aircraft
Moseley said the threat requires stealthy aircraft such as the F-22 and F-35 that are designed to attack not only missile launchers but also radar and command-and-control systems.
The DIA said Iran's acceptance of the SA-20 system complements its recent purchase of a shorter-range mobile anti-aircraft missile.
``The two systems, if fielded together, could provide Iran with a robust, layered air defense system capable of defending important administrative or military installations,'' the agency said.
Still, Katzman of CRS said that ``given Iran's history of poor military performance, it is highly likely that Iran will not be able to use the system at even close to its full capacity.
``Delivery does not, therefore, in any way alter the military equation should there be a confrontation between Iran and the United States. The United States would be able to defeat and render inoperable that system within hours of the start of any major confrontation,'' he said.