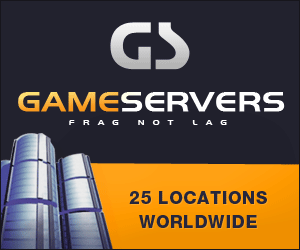 Los Angeles Times
December 22, 2006
Tehran's ambassador in Baghdad sees no need to talk with Americans about how to stabilize the war-torn nation.

By Borzou Daragahi, Times Staff Writer
BAGHDAD — Tehran's top envoy here said there was no need for contacts with the United States aimed at stabilizing Iraq, saying that Iranians already were pursuing channels to help secure their embattled neighbor.
Ambassador Hassan Kazemi-Qomi brushed aside recommendations of the Iraq Study Group, led by former Secretary of State James A. Baker III and former Rep. Lee H. Hamilton, that the Bush administration speak to Tehran about the chaos in Iraq.
"We don't need a Mr. Baker-style proposal calling for Iran to talk with the United States about Iraq," Kazemi-Qomi said in an interview this week. "We have our own well-defined policies about Iraq. We have never waited for a Mr. Baker or someone else to offer talks."
Washington and Tehran broke formal diplomatic ties after Iranian radicals stormed the U.S. Embassy in Tehran during the 1979 Islamic Revolution, which toppled the country's pro-U.S. monarch and brought to power the world's first Shiite Muslim theocracy.
U.S. officials have accused Iran's government of destabilizing Iraq by providing arms, training and money to Shiite militias considered to be leading players in the civil war gripping Iraq's central provinces.
Told of Kazemi-Qomi's remarks, a State Department official in Washington accused Tehran of duplicity.
"It's not unusual for the Iranians to say all the right things, but at the same time engage in activities that are problematic, and certainly not what we would hope to see from a country expressing a desire for good neighborly relations," said the official, who spoke on condition of anonymity.
The Iraq Study Group report advised the Bush administration to make diplomatic contacts with Iran to persuade it to stop supporting armed Shiite groups. The controversy surrounding the report has rekindled debate in Iraq and the region about Iran's role here.
Iranians are mostly Persians and Iraqis are mostly Arabs. Their languages are different, but the Shiite majorities in both countries share centuries-old religious and cultural ties.
Iraq's Sunni Arabs accuse Iran of employing Shiite militias to settle old scores with former Iraqi army officers and the United States. They accuse Tehran of fomenting unrest.
Kazemi-Qomi, speaking in a sitting room in Iran's ornate embassy a block from the perimeter of the U.S.-protected Green Zone, painted a drastically different portrait of Iran's role.
In a rare interview with Western media, he said that Iran maintained strong ties with Sunni as well as Shiite groups, supported the national unity government assembled by U.S. Ambassador Zalmay Khalilzad and the reconciliation talks taking place between Iraq's squabbling factions.
Iran respects all of Iraq's tribes and political groups, Kazemi-Qomi said. "Our relations are not limited to the Iraqi Shiites."
Iran provides Iraq with refined petroleum products, 140 megawatts of electricity and access to its Persian Gulf ports, and is willing to arm and train Iraqi security forces, he said.
"We are also serious in sharing intelligence with Iraq in an attempt to identify and bust terrorist groups," said KazemiQomi, a former member of Iran's conservative Revolutionary Guard who served in his country's consulate in the western Afghan city of Herat before coming to Iraq. In May, he became his nation's first ambassador to Baghdad in more than 25 years.
Iran is helping Iraq not because it wants to remain in the good graces of Washington, but out of self interest, he said.
"Security in Iraq will strip foreign troops of any pretext to prolong their presence in the country," he said in the 30-minute interview, which was granted only after The Times submitted a list of questions. "Security in Iraq will deprive terrorists of any safe haven, and we will no longer see an influx of Iraqi [refugees] to Iran."
He brushed aside suggestions that Iran was fostering instability in Iraq, instead taking a jab at Washington's Sunni allies in the region.
Iraq's border with Iran is more secure than any of its other borders, he said.
"You can go and find a list of suspected terrorists held in Iraqi prisons. You will definitely find out that no Iranian is among them," Kazemi-Qomi said, adding that few of them are from Afghanistan or Pakistan, which are on Iran's eastern border. "I regret to tell you that the majority of these suspects come from Arab countries."
Some Western diplomats in Iraq say the Iranians are able to leave their embassy compound more easily without fear of kidnapping or street violence, and they call on their Iranian colleagues for assessments of developments in Iraq.
But a number of Iraqis suggest that Tehran exaggerates its influence in Iraq, hoping the perception of its importance will give it more leverage in its dispute with the United States and European allies over its nuclear program.
Iraq's Sunnis have long said Shiite militias linked to major political parties with Iranian ties are at least as destructive as Arab insurgents. Sunnis argue that the increasing abilities of Muqtada Sadr's Al Mahdi army and Abdelaziz Hakim's Badr Brigade reflect help from abroad.
"Who's supporting Mahdi army? And who's supporting Badr?" said Saleh Mutlak, a leader of a hard-line Sunni faction in parliament. "They seem to have a lot of money and a lot of arms. They can't do this on their own."
Mutlak noted that the Shiite militias were not linked to Sunni-dominated countries such as Jordan or Saudi Arabia.
American officials say some types of roadside bombs used against U.S. and British forces in Iraq are similar to those used by the Iranian-financed militant group Hezbollah in Lebanon.
Despite repeated allegations, neither U.S. nor Iraqi officials have presented conclusive evidence that Iran is funding or supporting Shiite militias or violence in Iraq.
"Nobody reveals details," said Mahmoud Othman, a Kurdish lawmaker. "It's just talk and accusations."
U.S. officials consider Iraqi Shiite groups with the strongest ties to Iran to be the most moderate. Sadr's late uncle, Mohammed Baqer Sadr, had close ties to the founder of Iran's theocracy, Grand Ayatollah Ruhollah Khomeini, and founded the pro-Iranian Dawa Party, which is now led by U.S.-backed Prime Minister Nouri Maliki.
Hakim, who recently met with President Bush in Washington and has been trying to form a more moderate governing coalition, spent years in exile in Iran and headed an Iraqi military force opposed to Saddam Hussein that was largely created by Iran's Revolutionary Guard.
Shiite groups that were founded and grew exclusively in Iraq are considered the most disruptive. Sadr is an Arab nationalist who has never left Iraq and whose Al Mahdi army derides Hakim as a Persian bent on dividing up Iraq. The Fadila Party, another major Shiite group with few historic ties to Iran, follows a similar line.
Kazemi-Qomi said Iran respected the wishes of Hakim to have good ties to Washington.
"Icy relations between Iran and the United States have nothing to do with Iran-Iraq ties," he said.
Times staff writer Paul Richter in Washington contributed to this report.