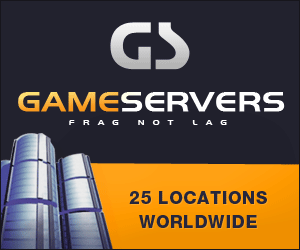 Los Angeles Times
April 24, 2008
The head of the U.N. nuclear watchdog calls the accord to discuss alleged evidence of a weapons program a milestone.
By Borzou Daragahi, Los Angeles Times Staff Writer
BEIRUT — International arms inspectors have reached an agreement with Tehran to discuss alleged evidence of nuclear weapons experiments, officials said Wednesday, signaling a potential breakthrough in negotiations over Iran's controversial research program.
Arms control experts call the purported evidence "the alleged studies of weaponization." The material was discovered on a laptop computer purportedly smuggled out of Iran and given to U.S. officials. Its authenticity has long been a bone of contention between Tehran and international inspectors.
Insisting that its nuclear program is peaceful, Iran has previously refused to discuss the evidence. Mohamed ElBaradei, director-general of the Vienna-based International Atomic Energy Agency, or IAEA, told reporters in Sarajevo, Bosnia-Herzegovina, that the agreement to talk was a "certain milestone," news agencies said.
But other arms control experts cautioned that merely addressing the material on the laptop did not amount to explaining away past patterns of behavior and forensic evidence Western officials consider consistent with a clandestine nuclear arms program.
"These accusations have been around for some time," said James Acton, a nuclear arms expert in the department of war studies at King's College London. "The fact that Iran is willing to discuss them doesn't mean they're going to discuss them constructively or usefully."
The alleged studies came to light in 2005 after U.S. officials obtained a laptop computer that purportedly contained files with schematics for warhead designs, uranium enrichment experiments and explosives testing consistent with a nuclear weapons program. Much of the purported evidence also places an Iranian physicist and Revolutionary Guard official, Mohsen Fakhrizadeh-Mahabadi, at the center of the alleged weapons efforts. Iranian officials have so far rebuffed arms inspectors' requests to interview him.
Tehran agreed with the IAEA last summer to address the laptop findings as part of a plan to clear up questions about the Iranian nuclear program, but did not carry through with the promise. In February, U.S. officials allowed inspectors from the United Nations nuclear watchdog agency to see some of the evidence and present it to Iranian officials, who decried it as a forgery.
U.S. and European diplomats pressured the U.N. Security Council to impose a third round of sanctions on Iran in March for Tehran's refusal to halt its nuclear program and are pushing for a fourth.
IAEA official Olli Heinonen secured a commitment from Iran to discuss the laptop material after meeting this week with Iranian officials in Tehran.
Iran insists that its nuclear program is meant only to produce electrical power for its growing population of 70 million. And Tehran says a Feb. 22 IAEA report cleared up lingering questions about its nuclear program and should allow it to continue producing enriched uranium, which can be used for fueling a power plant or building a bomb. It has rejected conclusions in a December 2007 U.S. National Intelligence Estimate that stated that Iran probably had a clandestine nuclear weapons program but shuttered it in 2003.
U.S., European and Israeli officials suspect that Iran is trying to master the tricky process of highly enriching uranium to at least have the option of beginning to build nuclear weapons. Experts say teasing out rare and volatile U-235 isotopes from uranium ore is the toughest step in creating a homegrown nuclear bomb program. Raw uranium contains less than 1% of the fissionable isotope, whereas an effective nuclear bomb needs concentrations of 90%.
At its facility in Natanz, Iran already produces uranium enriched to less than 4%, the level needed for fueling a nuclear power reactor.
On Tuesday, presidential candidate Sen. Hillary Rodham Clinton (D-N.Y.) told ABC's "Good Morning America" program that she would order the U.S. military to "totally obliterate" Iran if it launched a nuclear strike against its nemesis, Israel, which is believed to have an undeclared nuclear weapons arsenal.
On Wednesday, Iranian President Mahmoud Ahmadinejad responded defiantly.
"As long as the Iranian nation shows a decisive resistance, there is nothing any world power can do about breaking this resistance," he said at a rally in western Iran, according to state-controlled media. "The Iranian nation is in favor of talks to resolve the [nuclear] issue with any of you [countries]. We will slap on the mouth those who want Iran to abandon its rights."