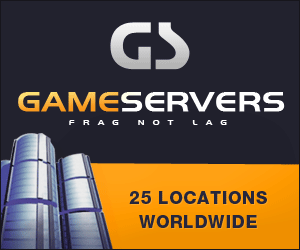 CBS
March 12, 2008
The Early Show (CBS), 7:00 AM
HARRY SMITH, co-host: Army Specialist Monica Brown is a true hero, having gone above and beyond the call of duty. Last spring, her convoy in Afghanistan was hit by a roadside bomb and she dodged heavy gunfire to save five lives of her friends and comrades. For that, she will become only the second female soldier since World War II to receive the Silver Star. And joining us now exclusively from Afghanistan is Specialist Brown.
Specialist Brown, how are you doing today? And congratulations.
Specialist MONICA LIN BROWN: Thank you, sir. How are you?
SMITH: I'm doing well. We had such a wonderful chat yesterday with your grandmother and her friend, and she is so proud of you. What does it mean to you to be receiving this award?
BROWN: It's an absolute honor. It's more of an honor to be recommended for it. I never expected to actually be receiving it, so I'm still in a little bit of shock.
SMITH: Yeah. We told a little bit of the story yesterday, how you leapt into action to help save your comrade. All of those people whose lives you helped save received the Purple Heart. Do you remember that day? Do you remember what it was that made you leap into action?
BROWN: I think it's just the training that we receive as medics. I didn't really have time to second think it. I was just worried about the guys and finding out how badly injured they were.
SMITH: Yeah.
What is duty like in Afghanistan for you? A lot of people kind of refer to Afghanistan as the forgotten front in the war on terror. How's it going over there for you?
BROWN: It's going good so far. We're about to redeploy home, so getting kind of excited.
SMITH: Yeah.
BROWN: It's just--it's just...
SMITH: You've been over there for a long time, right? It's more than a year, right?
BROWN: Yes, sir.
SMITH: Yeah. How anxious are you to get home and be able to--be able to reunite with your--with your grandmother and your family?
BROWN: Very anxious. I'm ecstatic to get home. I can't wait.
SMITH: Yeah. Well, there are a lot of people who are awfully proud of you, and awfully thankful for your service to America. And we thank you so much for taking a couple of minutes just to speak with us today. Congratulations.
BROWN: Thank you so much.
SMITH: All right, take care. That's Specialist Monica Brown. Amazing.