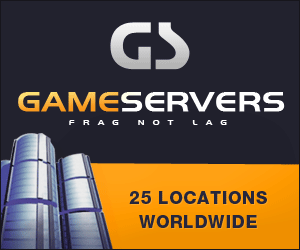 Washington Examiner
June 4, 2007 By Rowan Scarborough, National Security Correspondent
WASHINGTON--America's young people are less inclined to join the military, an internal Pentagon survey shows, just at the time the Army and Marine Corps need more new troops to fight in Iraq and Afghanistan.
The root cause may be the mentors of high school graduates. Another internal Pentagon poll shows mothers, fathers and other "influencers" as a group have soured on military service.
"There is no question we are concerned, because it does affect how youths themselves view the war and influences the subsequent decisions they make," Curtis Gilroy, director of the Pentagon's accessions policy office, told The Examiner.
Particularly troubling is the loss of support among dads. Four years ago, as the war in Iraq began, 44 percent of fathers said they would recommend military service if a child asked. Today, it's 32 percent.
"There is a general concern among dads not only about the administration's policies internationally, but perhaps the Iraq war specifically," Gilroy said. The death toll for U.S. service members is approaching 3,500 in Iraq.
The Pentagon's periodic youth survey asks a straight–forward question: "How likely is it that you will be serving the military in the next few years?"
After the Sept. 11 attacks, the percentage of males answering "definitely" or "probably" held constant for whites (18 percent), blacks (23 percent) and Hispanics (36 percent).
But in the next two years, the propensity decreased, according to survey results The Examiner has obtained. By June 2006, whites had dropped to 14 percent; blacks to 13 percent; and Hispanics to 19 percent. The numbers mark the lowest point in five years.
A survey of adults who influence high school students shows a similar drop. The percentage of non-parent adults who were likely or very likely to recommend joining the military went from 60 percent to 40 percent. Parents dropped from 40 percent to 28 percent, with moms at 25 percent, down from 36 percent.
"Moms remain the least likely to support their children if they decide to join the military," Gilroy said.
The Pentagon is combating the poor survey numbers with cash incentives for recruits.
Defense Secretary Robert Gates has authorized the Army to increase the active force by 65,000 soldiers and the Marines by 27,000. Both services reported they are meeting recruiting numbers so far this year.
The annual survey did uncover a bright spot, Gilroy said, when it asked why new recruits join.
"There is a patriotism out there today, which is quite noble," he said.